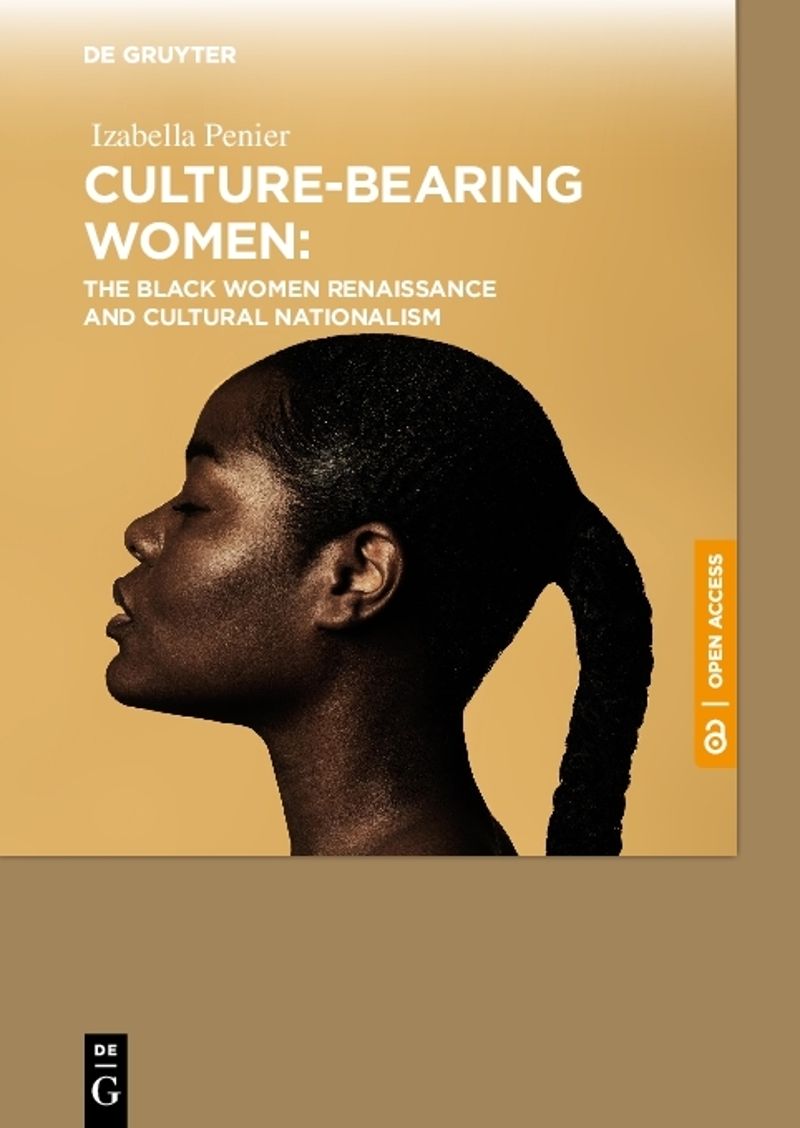 by Clare Doyle, OTH
This issue of OTH Bookshelf comprises more than 200 academic open access titles in the area of Women's Studies.
The OTH list includes the book's author or editor names, title and title remainder, year of publication, publisher, and open access format (PDF, EPUB, MOBI, etc.) Subject headings in the list are taken from WorldCat records, if available: if not, original cataloging of subject headings is provided in WorldCat format, for consistency. The DOI (Digital Object Identifier) of the book is given if it is available on the publisher's website; if not, the URL is provided. The ISBNs listed are for the online version of the book if available, and if more than one online ISBN is available the ISBN for the PDF version has been preferred; if there is no online or e-book ISBN, the ISBN featured on the publisher's website is included. The book's license type is included if this has been provided by the publisher.
The OTH Women's Studies Bookshelf lists titles from more than 40 publishers: if our readers are aware of any title or publishers that are not included, please feel free to submit them for consideration. To be included in OTH Bookshelf, a book must be available to read online and/or download for free and must have been assigned an ISBN.
Download Spreadsheet Version (.xslx)
Women's Studies OA Title List
| Title | DOI or URL | Author 1 Last | Author 1 First | Author 2 First | Author 2 Last | Author 3 Last | Author 3 First | Year | Publisher | Format | ISBN | Edition | Subject 1 | Subject 2 | Subject 3 | License | License |
| --- | --- | --- | --- | --- | --- | --- | --- | --- | --- | --- | --- | --- | --- | --- | --- | --- | --- |
| Representations of Slave Women in Discourses on Slavery and Abolition, 1780–1838 | https://doi.org/10.4324/9780203676011 | Altink | Henrice | | | | | 2007 | Routledge | PDF, HTML | 9780200000000 | | Women slaves -- Jamaica -- History. | Slavery -- Jamaica -- History. | | Creative Commons Attribution-NonCommercial-NoDerivatives | |
| Beauvoir in Time | https://doi.org/10.1163/9789004431218 | Altman | Meryl | | | | | 2020 | Brill | PDF | 978-90-04-43121-8 | | Beauvoir, Simone de, -- 1908-1986 -- Criticism and interpretation. | Beauvoir, Simone de, -- 1908-1986. -- Deuxième sexe | Feminism | Creative Commons Attribution + NonCommercial + NoDerivatives 4.0 International License | |
| Tainted Souls and Painted Faces : The Rhetoric of Fallenness in Victorian Culture | https://www.cornellpress.cornell.edu/book/9781501722684/tainted-souls-and-painted-faces/#bookTabs=4 | Anderson | Amanda | | | | | 2018 | Cornell University Press | EPUB, PDF | 9781500000000 | | Women and literature -- Great Britain -- History -- 19th century. | Prostitution -- Great Britain -- History -- 19th century. | Women and literature -- Great Britain -- History -- 19th century. | Creative Commons Attribution-NonCommercial-NoDerivatives 4.0 International License. | |
| The Royal Women of Amarna: Images of Beauty from Ancient Egypt | https://library.metmuseum.org:443/record=b1215019~S1 | Arnold | Dorothea | Lyn | Green | Allen | James | 1996 | Metropolitan Museum of Art | PDF | 9780870000000 | | Queens -- Egypt -- Tell el-Amarna -- Portraits | Princesses -- Egypt -- Tell el-Amarna -- Portraits | Amenhotep -- III, -- King of Egypt -- Family -- Art | | |
| A Passion for Performance: Sarah Siddons and Her Portraitists | https://www.getty.edu/publications/virtuallibrary/0892365579.html | Asleson | Robyn | | | | | 1999 | Getty Publications | PDF | 9780890000000 | | Siddons, Sarah, -- 1755-1831. | Portrait painting | | | |
| Gendered Violence: Jewish Women in the Pogroms of 1917 to 1921 | https://doi.org/10.1515/9781618119070 | Astashkevich | Irina | | | | | 2018 | Academic Studies Press | PDF | 9781600000000 | | Jewish women -- Violence against -- Ukraine | Pogroms -- Ukraine | Rape -- Ukraine | | Creative Commons Attribution-NonCommercial 4.0 International License |
| Women and the Law | https://humanities-digital-library.org/index.php/hdl/catalog/book/atkins_hoggett | Atkins | Susan | Brenda | Hale | | | 2018 | University of London Press | PDF | 978-1-911507-10-9 | | Women -- Legal status, laws, etc. -- Great Britain. | Women -- Great Britain -- Social conditions. | Women -- Great Britain -- History. | Creative Commons Attribution-NonCommercial-NoDerivatives 4.0 International License. | |
| Arab Women in Algeria | https://doi.org/10.2478/9783110410228 | Auclert | Hubertine | | | | | 2014 | De Gruyter Open Poland | EPUB, PDF | 9783100000000 | | Women, Arab -- Algeria | | | | |
| Defending Women's Rights in Europe: Gender Equality and EU Enlargement | https://openresearchlibrary.org/content/a94f0819-c90e-42d8-87d2-2dc3fe0409f8 | Avdeyeva | Olga A. | | | | | 2015 | SUNY Press | PDF, HTML | 9781440000000 | | Women's rights -- European Union countries. | Sex discrimination against women -- European Union countries. | | Creative Commons Attribution-NonCommercial-NoDerivs | |
| Vigée Le Brun | https://library.metmuseum.org:443/record=b1891837~S1 | Baillio | Joseph | Katharine | Baetjer | Lang | Paul | 2016 | Metropolitan Museum of Art | PDF | 9781590000000 | | Vigée-Lebrun, Louise-Elisabeth, -- 1755-1842 | Women painters -- France -- History -- 18th century | Portrait painting, French -- History | | |
| The Prostitution of Sexuality | 10.18574/nyu/9780814786086.001.0001 | Barry | Kathleen | | | | | 1994 | NYU Press | HTML | 9780800000000 | | Prostitution-Moral and ethical aspects. | Women—Crimes against | Feminist theory | Creative Commons Attribution-NonCommercial-ShareAlike 4.0 International License | |
| The Religious Identity of Young Muslim Women in Berlin: An Ethnographic Study | https://doi.org/10.1163/9789004251311 | Bendixsen | Synovve | | | | | 2013 | Brill | PDF | 978-90-04-25131-1 | | Women in Islam | Muslims--Germany | Women--Germany | Creative Commons Attribution-NonCommercial 4.0 International | |
| The Eighteenth-Century Woman | https://library.metmuseum.org:443/record=b1006902~S1 | Bernier | Olivier | | | | | 1982 | Metropolitan Museum of Art | PDF | 9780870000000 | | Women -- History -- 18th century. | Women -- Biography | | | |
| Women, War and Islamic Radicalisation in Maryam Mahboob's Afghanistan | https://doi.org/10.26180/5f3c70dab176f | Bezhan | Faridullah | | | | | 2020 | Monash University Press | EPUB, MOBI, PDF | 9781900000000 | | Mahboob, Maryam, 1955- -- Criticism and interpretation | Women -- Afghanistan -- Social conditions -- 21st century | Women's rights -- Afghanistan | Creative Commons Attribution-NonCommercial-NoDerivatives 4.0 International | |
| Women and Crime in Post-Transitional South African Crime Fiction | https://doi.org/10.1163/9789004437449 | Binder | Sabine | | | | | 2020 | Brill | PDF | 978-90-04-43744-9 | | Women detectives in literature | Female offenders in literature | Detective and mystery stories, South African (English)–History and criticism | Creative Commons Attribution + Noncommercial + NoDerivatives 4.0 International License | |
| 320 rue St Jacques: The Diary of Madeleine Blaess | https://doi.org/10.22599/Blaess | Blaess | Madeleine | Wendy | Michallat | | | 2018 | White Rose University Press | PDF, HTML | 978-1-912482-13-9 | | Blaess, Madeleine -- Diaries. | British -- France -- Paris -- Biography. | World War, 1939-1945 -- France -- Paris -- Personal narratives. | Creative Commons Attribution + Noncommercial 4.0 licence | |
| Not of Woman Born: Representations of Caesarean Birth in Medieval and Renaissance Culture | https://www.cornellpress.cornell.edu/book/9781501740497/not-of-woman-born/#bookTabs=4 | Blumenfeld-Kosinski | Renate | | | | | 2019 | Cornell University Press | EPUB, PDF | 9781500000000 | | Cesarean section -- Europe -- History. | Medical illustration -- History. | | Creative Commons Attribution-NonCommercial-NoDerivatives 4.0 International License. | |
| Stories of Women: Gender and Narrative in the Postcolonial Nation | https://doi.org/10.7765/9781526125965 | Boehmer | Elieke | | | | | 2017 | Manchester University Press | PDF | 9781500000000 | | English literature -- English-speaking countries -- History and criticism. | Women in literature | Postcolonialism in literature. | Creative Commons Attribution-NonCommercial-NoDerivatives 4.0 International | |
| Greatness Engendered: George Eliot and Virginia Woolf | https://www.cornellpress.cornell.edu/book/9781501722790/greatness-engendered/#bookTabs=1 | Booth | Alison | | | | | 2018 | Cornell University Press | EPUB, PDF | 9781500000000 | | Eliot, George, -- 1819-1880. | Woolf, Virginia, -- 1882-1941. | English fiction -- Women authors -- History and criticism. | Creative Commons Attribution-NonCommercial-NoDerivatives 4.0 International License | |
| Wives, Mothers, and the Red Menace: Conservative Women and the Crusade against Communism | http://read.upcolorado.com/projects/wives-mothers-and-the-red-menace | Brennan | Mary C. | | | | | 2008 | University Press of Colorado | HTML | 9781460000000 | | Women conservatives -- United States -- History. | Communism -- United States -- Prevention. | Conservatism -- United States -- History. | All rights reserved | |
| British Women Surgeons and their Patients, 1860–1918 | https://doi.org/10.1017/9781316911921 | Brock | Claire | | | | | 2017 | Cambridge University Press | PDF | 9781300000000 | | Women surgeons -- Great Britain -- History | Medical care -- Great Britain | | Cambridge Core Terms of Use | |
| Negotiating Nursing: British Army Sisters and Soldiers in the Second World War | https://doi.org/10.7765/9781526147257 | Brooks | Jane | | | | | 2019 | Manchester University Press | PDF | 9781500000000 | | Great Britain. -- Army. -- Queen Alexandra's Royal Army Nursing Corps -- History. | World War, 1939-1945 -- Medical care -- Great Britain. | Military nursing -- Great Britain -- History -- 20th century. | Creative Commons Attribution-NonCommercial-NoDerivs 3.0 Unported | |
| The Truest Form of Patriotism': Pacifist Feminism in Britain, 1870–1902 | https://doi.org/10.7765/9781526137890 | Brown | Heloise | | | | | 2018 | Manchester University Press | PDF | 9781500000000 | | Feminism -- Great Britain -- History -- 19th century | Pacifism -- Great Britain -- History -- 19th century | Women pacifists -- Great Britain -- History -- 19th century. | Creative Commons Attribution-NonCommercial-NoDerivs 3.0 Unported | |
| The Other Women's Lib: Gender and Body in Japanese Women's Fiction | https://doi.org/10.1515/9780824860752 | Bullock | Julia C. | | | | | 2010 | University of Hawai'i Press | PDF | 9780800000000 | | Japanese fiction -- Women authors -- History and criticism. | Feminist literary criticism -- Japan. | Gender identity in literature. | | |
| Save the Womanhood! Vice, Urban immorality and Social Control in Liverpool, c. 1900-1976 | https://www.liverpooluniversitypress.co.uk/books/id/40736/ | Caslin | Samantha | | | | | 2018 | Liverpool University Press | PDF, HTML | 978-1-786-94880-9 | | Women -- England -- Liverpool -- Social conditions -- 20th century. | Women immigrants -- Services for -- England -- Liverpool. | Promiscuity -- England -- Liverpool. | | |
| Woman between Two Kingdoms: Dara Rasami and the Making of Modern Thailand | https://www.cornellpress.cornell.edu/book/9781501755514/woman-between-two-kingdoms/#bookTabs=4 | Castro-Woodhouse | Leslie | | | | | 2020 | Cornell University Press | EPUB, PDF | 9781500000000 | | Rasama, Dari--1873-1933 | Sex role—Political aspects—Thailand—History—19th century. | | Creative Commons Attribution-NonCommercial-NoDerivatives 4.0 International License. | |
| Goodna Girls: A History of Children in a Queensland Mental Asylum | http://doi.org/10.22459/GG.2020 | Chynoweth | Adele | | | | | 2020 | Australian National University Press | EPUB, MOBI, PDF | 9781800000000 | | Psychiatric hospitals -- Australia -- Queensland -- History | Wolston Park Hospital (Qld.) -- History | Child welfare -- Australia -- Queensland -- History. | | Creative Commons Attribution-NonCommercial-NoDerivatives 4.0 International License |
| Painted Love: Prostitution in French Art of the Impressionist Era | http://www.getty.edu/publications/virtuallibrary/0892367296.html | Clayson | Hollis | | | | | 2003 | Getty Publications | PDF | 9780890000000 | | Prostitutes in art. | Impressionism (Art) -- France. | Women -- France -- History | | |
| Bolshevik Feminist: The Life of Aleksandra Kollontai | https://publish.iupress.indiana.edu/projects/bolshevik-feminist | Clements | Barbara Evans | | | | | 1979 | Indiana University Press | HTML | 9780300000000 | | Kollontaj, Aleksandra Mikhajlovna, -- 1872-1952. | Socialists -- Soviet Union -- Biography. | Feminists -- Soviet Union -- Biography. | Creative Commons Attribution + Noncommercial + NoDerivatives 4.0 | |
| Gendering Women: Identity and Mental Wellbeing through the Lifecourse | https://library.oapen.org/handle/20.500.12657/45775 | Clisby | Suzanne | Julia | Holdsworth | | | 2014 | Policy Press | PDF | 978-1847426789 | | Women -- Mental health | Sex role -- Psychological aspects. | Gender identity -- Psychological aspects. | Creative Commons Attribution + Noncommercial + NoDerivatives 4.0 | |
| The Process of Occupational Sex-Typing: The Feminization of Clerical Labor in Great Britain | https://tupress.temple.edu/open-access/labor-studies/10 | Cohn | Samuel | | | | | 1985 | Temple University Press | EPUB, MOBI, PDF | 9781400000000 | | Women clerks--Great Britain--History. | Sexual division of labor--Great Britain--History. | Women--Employment--Great Britain--History. | Creative Commons Attribution-NonCommercial-No Derivatives 4.0 United States License | |
| Contemporary Irish Women Poets: Memory and Estrangement | https://www.liverpooluniversitypress.co.uk/books/id/38687/ | Collins | Lucy | | | | | 2015 | Liverpool University Press | PDF, HTML | 978-1-781-38469-5 | | English poetry -- Irish authors -- History and criticism. | English poetry -- Women authors -- History and criticism. | | | |
| Unjust Conditions: Women's Work and the Hidden Cost of Cash Transfer Programs | https://doi.org/10.1525/luminos.49 | Cookson | Tara Patricia | | | | | 2018 | University of California Press | EPUB, MOBI, PDF | 978-0-520-96952-0 | | Rural women -- Peru -- Economic conditions. | Economic assistance, Domestic -- Social aspects -- Peru. | | Creative Commons Attribution + ShareAlike 4.0 | |
| Cultivating Femininity: Women and Tea Culture in Edo and Meiji Japan | https://doi.org/10.1515/9780824873486 | Corbett | Rebecca | | | | | 2019 | University of Hawai'i Press | PDF | 9780800000000 | | Japanese tea ceremony—History | Women—Japan—Social conditions | Women—Japan—Economic conditions | | |
| Embracing Age: How Catholic Nuns Became Models of Aging Well | https://doi.org/10.36019/9781978822313 | Corwin | Anna I. | | | | | 2021 | Rutgers University Press | PDF | 9782000000000 | | Monastic and religious life of women -- United States | Aging -- Religious aspects -- Catholic Church | Aging -- Religious aspects -- Catholic Church | | Creative Commons Attribution NonCommercial-NoDerivatives 4.0 International License |
| Julia Margaret Cameron: Complete Photographs | https://www.getty.edu/publications/virtuallibrary/0892366818.html | Cox | Julian | | | | | 2002 | Getty Publications | PDF | 9780890000000 | | Cameron, Julia Margaret, -- 1815-1879. | Women photographers -- United States | Photography, Artistic. | | |
| Thoughtrave: An Interdimensional Conversation with Lady Gaga | 10.21983/P3.0138.1.00 | Craig | Robert Baum | | | | | 2016 | punctum books | PDF | 978-0-692-68691-1 | | Lady Gaga -- Criticism and interpretation | Popular music -- United States -- 2011-2020 -- History and criticism. | | Creative Commons BY-NC-SA 4.0 International license, | |
| First Blood: A Cultural Study of Menarche | https://doi.org/10.26180/5f3c6755524ed | Dammery | Sally | | | | | 2020 | Monash University Press | EPUB, PDF | 9781900000000 | | Menstruation -- Cross-cultural studies | | | | Creative Commons Attribution + NonCommercial + NoDerivatives 4.0 International License |
| Knowing Women: Same-Sex Intimacy, Gender, and Identity in Postcolonial Ghana | https://doi.org/10.1017/9781108863575 | Dankwa | Serena Owusua | | | | | 2021 | Cambridge University Press | PDF | 9781100000000 | | Lesbianism--Ghana--History | Women--Ghana | Gender identity--Ghana | Cambridge Core Terms of Use | |
| Geographies of Identity: Narrative Forms, Feminist Futures | 10.53288/0329.1.00 | Darling | Jill | | | | | 2021 | punctum books | PDF | 978-1-68571-013-2 | | Women authors | Popular culture--United States | Feminism | Creative Commons BY-NC-SA 4.0 International license | |
| Woman's Place Is at the Typewriter: Office Work and Office Workers, 1870-1930 | https://tupress.temple.edu/open-access/labor-studies/20 | Davies | Margery W. | | | | | 1982 | Temple University Press | EPUB, MOBI, PDF | 9781400000000 | | Women -- Employment -- United States -- History. | Clerks -- United States -- History. | | Creative Commons Attribution-NonCommercial-No Derivatives 4.0 United States License | |
| Marion Nicoll: Silence and Alchemy | https://press.ucalgary.ca/books/9781552387078/ | Davis | Ann | | | | | 2013 | University of Calgary Press | PDF | 978-1-55238-739-9 | | Nicoll, Marion, -- 1909-1985 -- Criticism and interpretation. | Art, Abstract -- Canada -- History. | Women artists -- Canada | | |
| In the Eye of the Beholder: What Six Nineteenth-century Women Tell Us About Indigenous Authority and Identity | http://doi.org/10.22459/IEB.11.2014 | Dawson | Barbara | | | | | 2014 | Australian National University Press | EPUB, MOBI, PDF | 9781900000000 | | Women pioneers -- Australia -- Attitudes -- History -- 19th century | Aboriginal Australians -- Public opinion. | Australia -- Race relations -- History -- 19th century. | | All rights reserved |
| Repealing the 8th: Reforming Irish Abortion Law | http://library.oapen.org/handle/20.500.12657/30834 | De Londras | Fiona | Mairead | Enright | | | 2018 | Policy Press | PDF | 978-1447347514 | | Abortion -- Law and legislation -- Ireland. | Constitutional law -- Ireland. | Reproductive rights -- Ireland | Creative Commons Attribution-NonCommercial 4.0 International License | |
| Women in Mongol Iran: the Khātūns, 1206-1335 | https://edinburghuniversitypress.com/book-women-in-mongol-iran.html | De Nicola | Bruno | | | | | 2017 | Edinburgh University Press | EPUB, PDF | 9780000000000 | | Women -- Iran -- History -- To 1500. | Mongols -- Iran -- History -- To 1500. | | Creative Commons Attribution-NonCommercial licence | |
| Violence Against Women's Health in International Law | https://doi.org/10.7765/9781526124982 | De Vido | Sara | | | | | 2020 | Manchester University Press | PDF | 9781500000000 | | Women's health services -- Law and legislation. | Women -- Legal status, laws, etc. | Women (International law) | Creative Commons Attribution-NonCommercial-NoDerivs 3.0 Unported | |
| Joséphine and the Arts of the Empire | https://www.worldcat.org/title/josephine-and-the-arts-of-the-empire/oclc/57432294#relatedsubjects | DeLorme | Eleanor P. | | | | | 2005 | Getty Publications | PDF | 9780890000000 | | Josephine, -- Empress, consort of Napoleon I, Emperor of the French, -- 1763-1814 -- Art patronage. | Decoration and ornament -- Empire style. | Art, French | | |
| The Surplus Woman: Unmarried in Imperial Germany, 1871-1918 | https://www.berghahnbooks.com/title/DollardSurplus | Dollard | Catherine L. | | | | | 2009 | Berghahn Books | EPUB, PDF | 978-1-78533-662-1 | | Single women -- Germany -- History | Women -- Germany -- Social conditions | | Creative Commons Attribution-NonCommercial-NoDerivatives 4.0 International License | |
| The Governance of Female Drug Users: Women's Experiences of Drug Policy | http://library.oapen.org/handle/20.500.12657/25178 | Du Rose | Natasha | | | | | 2015 | Policy Press | PDF | 978-1847426727 | | Women -- Drug use | Drug abuse -- Government policy. | Women drug addicts -- Services for. | Creative Commons Attribution + Noncommercial + NoDerivatives 4.0 | |
| Envy, Poison, & Death: Women on Trial in Classical Athens | http://fdslive.oup.com/www.oup.com/academic/pdf/openaccess/9780198822585.pdf | Eidinow | Esther | | | | | 2016 | Oxford University Press | PDF | 9780200000000 | | Women -- Greece--Athens--History | Female offenders -- History -- To 1500. | Law, Greek | Creative Commons Attribution – Non Commercial – No Derivatives 4.0 International licence | |
| Issues in Feminist Film Criticism | https://publish.iupress.indiana.edu/projects/issues-in-feminist-film-criticism | Erens | Patricia | | | | | 1990 | Indiana University Press | HTML | 9780300000000 | | Feminism and motion pictures. | Feminist film criticism. | Women in motion pictures. | Creative Commons Attribution NonCommercial ShareAlike 4.0 License. | |
| Gillian Armstrong: Popular, Sensual & Ethical Cinema | https://edinburghuniversitypress.com/book-gillian-armstrong.html | Erhart | Julia | | | | | 2020 | Edinburgh University Press | EPUB, PDF | 9781500000000 | | Armstrong, Gillian, -- 1950- | Women in motion pictures | | Creative Commons Attribution-NonCommercial licence | |
| Women Writing Portuguese Colonialism in Africa | https://www.liverpooluniversitypress.co.uk/books/id/54426/ | Ferreira | Ana Paula | | | | | 2020 | Liverpool University Press | PDF, HTML | 978-1-789-62824-1 | | Portuguese literature -- Women authors -- History and criticism. | Imperialism in literature. | Postcolonialism in literature. | | |
| Feminist Theory, Women's Writing | https://www.cornellpress.cornell.edu/book/9781501726262/feminist-theory-womens-writing/#bookTabs=4 | Finke | Laurie A. | | | | | 2018 | Cornell University Press | EPUB, PDF | 9781500000000 | | Feminism and literature | Feminist theory | | Creative Commons Attribution-NonCommercial-NoDerivatives 4.0 International License. | |
| Digital Divas: Putting the Wow into Computing for Girls | https://doi.org/10.26180/5f3c6680c2217 | Fisher | Julie | | | | | 2020 | Monash University Press | EPUB, MOBI, PDF | 9781900000000 | | Information technology -- Study and teaching (Secondary) | Women in information science | Computers -- Study and teaching (Secondary) | | Creative Commons Attribution-NonCommercial-NoDerivatives 4.0 International License. |
| Sound Citizens: Australian Women Broadcasters Claim their Voice, 1923–1956 | http://doi.org/10.22459/SC.2021 | Fisher | Catherine | | | | | 2021 | Australian National University Press | EPUB, MOBI, PDF | 9781800000000 | | Women broadcasters -- Australia -- History | Women in radio broadcasting -- Australia -- History. | | | Creative Commons Attribution-NonCommercial-NoDerivatives 4.0 International License |
| Babysitter: An American History | 10.33682/nyu/9780814728536.001.0001 | Forman-Brunell | Miriam | | | | | 2009 | NYU Press | HTML | 978–0–8147–2759–1 | | Babysitting -- United States -- History -- 20th century | Teenage girls -- United States | | Creative Commons Attribution-NonCommercial-ShareAlike 4.0 International License | |
| Women in the Silent Cinema: Histories of Fame and Fate | https://www.jstor.org/stable/j.ctt1zqrmpg | Forster | Annette | | | | | 2017 | Amsterdam University Press | PDF | 9789000000000 | | Women in motion pictures | Silent films -- History and criticism | Motion picture actors and actresses -- Biography. | | |
| Maori and Aboriginal Women in the Public Eye: Representing Difference, 1950–2000 | http://doi.org/10.22459/MAWPE.12.2011 | Fox | Karen | | | | | 2011 | Australian National University Press | EPUB, MOBI, PDF | 9781900000000 | | Women, Maori -- New Zealand -- History | Women, Aboriginal Australian -- Australia -- History | Women -- Biography | | All rights reserved |
| Mary Heaton Vorse: The Life of an American Insurgent | https://tupress.temple.edu/open-access/labor-studies/5 | Garrison | Dee | | | | | 1989 | Temple University Press | EPUB, MOBI, PDF | 9781400000000 | | Vorse, Mary Heaton, -- 1874-1966. | Women -- Suffrage -- United States -- History | Labor journalism -- United States. | Creative Commons Attribution-NonCommercial-No Derivatives 4.0 United States License | |
| Situating Women: Gender Politics and Circumstance in Fiji | http://doi.org/10.22459/SW.11.2012 | George | Nicole | | | | | 2012 | Australian National University Press | EPUB, MOBI, PDF | 9781900000000 | | Women -- Political activity -- Fiji | Women in development -- Fiji | Sex discrimination against women -- Fiji | | Allrights reserved |
| Making Muslim Women European: Voluntary Associations, Gender, and Islam in Post-Ottoman Bosnia and Yugoslavia (1878–1941) | https://library.oapen.org/handle/20.500.12657/47863 | Giomi | Fabio | | | | | 2021 | Central European University Press | PDF | 978-963-386-368-8 | | Muslim women -- Bosnia and Herzegovina -- Social conditions. | Muslim women -- Yugoslavia -- Social conditions. | Muslim women -- Societies and clubs | Creative Commons Attribution-NonCommercial-NoDerivatives 4.0 International License. | |
| Come As You Are, After Eve Kosofsky Sedgwick | 10.21983/P3.0342.1.00 | Goldberg | Jonathan | Eve Kosofsky | Sedgwick | | | 2021 | punctum books | PDF | 978-1-953035-59-2 | | Sedgwick, Eve Kosofsky -- Criticism and interpretation. | | | Creative Commons BY-NC-SA 4.0 International license, | |
| At Home in Exile: A Memoir | http://doi.org/10.22459/AHE.2021 | Griffin | Helga M. | | | | | 2021 | Australian National University Press | EPUB, PDF | 9781800000000 | | Griffin, Helga-Maria, -- 1935- | Refugees -- Australia -- Biography. | | | Creative Commons Attribution-NonCommercial-NoDerivatives 4.0 International License |
| Paths of Duty: American Missionary Wives in Nineteenth-Century Hawaii | https://www.hawaiiopen.org/product/paths-of-duty-american-missionary-wives-in-nineteenth-century-hawaii/ | Grimshaw | Patricia | | | | | 2019 | University of Hawai'i Press | EPUB, PDF | 9780820000000 | | Missionaries' spouses -- Hawaii -- History -- 19th century. | Hawaii -- Church history. | | | |
| Women Build the Welfare State: Performing Charity and Creating Rights in Argentina, 1880–1955 | https://library.oapen.org/handle/20.500.12657/50685 | Guy | Donna J. | | | | | 2009 | Duke University Press | PDF | 9780820000000 | | Women philanthropists -- Argentina. | Women in charitable work -- Argentina. | Feminists -- Argentina | Creative Commons Attribution + Noncommercial + NoDerivatives 4.0 International License | |
| Ebb Tide: As Seen Through the Diary of Josephine Clay Habersham, 1863 | http://dlg.galileo.usg.edu/ugapressbks/do-pdf:ugp9780820334479 | Habersham | Josephine Clay | Spencer Bidwell | King | | | 1958 | University of Georgia Press | PDF | 978-0-8203-3447-9 | | Habersham, Josephine Clay, 1821-1893 | United States--History--Civil War, 1861-1865--Personal narratives, Confederate | Savannah (Ga.)--Social life and customs | | |
| Nurse Writers of the Great War | https://doi.org/10.7765/9781526129352 | Hallett | Christine E. | | | | | 2017 | Manchester University Press | PDF | 9781500000000 | | Nurses' writings | World War, 1914-1918 -- Medical care | World War, 1914-1918 -- Women authors | Creative Commons Attribution-NonCommercial-NoDerivs 3.0 Unported | |
| Lover | 10.18574/nyu/9780814773130.001.0001 | Harris | Bertha | | | | | 1993 | NYU Press | HTML | 9780800000000 | | Lesbians/Fiction | | | Creative Commons Attribution-NonCommercial-ShareAlike 4.0 International License | |
| English Aristocratic Women and the Fabric of Piety, 1450-1550 | https://www.jstor.org/stable/j.ctv5rf72s | Harris | Barbara J. | | | | | 2018 | Amsterdam University Press | PDF | 9789000000000 | | Women and religion -- England -- History | Upper class women -- England -- History | Church architecture -- England -- History | | Creative Commons Attribution-NonCommercial-NoDerivatives 4.0 International License |
| Women in the Bible, Qumran and Early Rabbinic Literature: Their Status and RolesHeger | https://doi.org/10.1163/9789004277113 | Heger | Paul | | | | | 2014 | Brill | PDF | 978-90-04-27711-3 | | Women in the Bible | Women in rabbinical literature | | Creative Commons Attribution-NonCommercial 4.0 International | |
| Ranching Women in Southern Alberta | https://press.ucalgary.ca/books/9781552389119/ | Herbert | Rachel | | | | | 2017 | University of Calgary Press | PDF | 978-1-55238-913-3 | | Women ranchers -- Alberta -- History -- 19th century. | Women ranchers -- Alberta -- History -- 20th century. | Ranch life -- Alberta -- History | | |
| Patrons of Women: Literacy Projects and Gender Development in Rural Nepal | https://www.berghahnbooks.com/title/HertzogPatrons | Hertzog | Esther | | | | | 2011 | Berghahn Books | EPUB, PDF | 978-1-78920-641-8 | | Literacy programs -- Nepal. | Rural women -- Nepal -- Social conditions. | Women in rural development -- Nepal. | Creative Commons Attribution-NonCommercial-NoDerivatives 4.0 International License | |
| The Girlhood of Shakespeare's Sisters: Gender, Transgression, Adolescence | https://edinburghuniversitypress.com/book-the-girlhood-of-shakespeare-s-sisters.html | Higginbotham | Jennifer | | | | | 2013 | Edinburgh University Press | EPUB, PDF | 9780700000000 | | Girls -- Great Britain -- Social conditions -- 17th century | Girls -- Great Britain -- Social conditions -- 16th century | English literature -- Early modern, 1500-1700 -- History and criticism. | Creative Commons Attribution-NonCommercial licence | |
| The Other Side of the Story: Structures and Strategies of Contemporary Feminist Narratives | https://doi.org/10.7591/9781501726316 | Hite | Molly | | | | | 2018 | Cornell University Press | PDF | 9781500000000 | | English fiction -- Women authors -- History and criticism. | Feminism and literature -- History -- 20th century. | English fiction -- 20th century -- History and criticism. | | Creative Commons Attribution-NonCommercial-NoDerivatives 4.0 International License. |
| Charles Dickens and the Image of Women | https://opensquare.nyupress.org/books/9780814744871/ | Holbrook | David | | | | | 1993 | NYU Press | HTML | 9780800000000 | | Dickens, Charles, 18124870—Characters—Women | Women and literature—Great Britain—History—19th century | | Creative Commons Attribution-NonCommercial-ShareAlike 4.0 International License | |
| Middlebrow Matters: Women's reading and the literary canon in France since the Belle Époque | https://www.liverpooluniversitypress.co.uk/books/id/43097/ | Holmed | Diana | | | | | 2018 | Liverpool University Press | PDF, HTML | 978-1-786-94952-3 | | French fiction -- Women authors -- History and criticism. | Women and literature -- France -- History -- 20th century. | French fiction -- Women authors. | | |
| Women in Wartime: Dress Studies from Picture Post 1938–1945 | 10.5040/9781350000957 | Howell | Geraldine | | | | | 2019 | Bloomsbury Academic | PDF, HTML | 978-1-3500-0093-3 | | World War, 1939-1945 -- Women | Clothing and dress--Great Britain | Great Britain -- Social life and customs -- Pictorial works -- Sources -- Periodicals | Creative Commons Attribution-NonCommercial-NoDerivatives 4.0 International License | |
| Born of the Same Roots: Stories of Modern Chinese Women | https://publish.iupress.indiana.edu/projects/born-of-the-same-roots | Hsu | Vivian Ling | | | | | 1981 | Indiana University Press | HTML | 0-253-19526-8 | | Chinese fiction -- 20th century -- Translations into English. | Women -- China -- Fiction. | | Creative Commons Attribution NonCommercial ShareAlike 4.0 License. | |
| The Cinema of Mia Hansen-Love: Candour and Vulnerability | https://edinburghuniversitypress.com/book-the-cinema-of-mia-hansen-love.html | Ince | Kate | | | | | 2021 | Edinburgh University Press | EPUB, PDF | 9781500000000 | | Hansen-Love, Mia | Women motion picture producers and directors | | | |
| Urban Black Women and the Politics of Resistance | https://doi.org/10.1057/9781137045386 | Isoke | Zenzele | | | | | 2013 | Palgrave Macmillan | EPUB, PDF | 978-1-137-04538-6 | | African American women -- Political activity -- New Jersey -- Newark -- History. | Newark (N.J.) -- Race relations. | African American women political activists -- New Jersey -- Newark -- History. | All rights reserved | |
| Take Her, She's Yours | 10.21983/P3.0290.1.00 | Jagoe | Eva-Lynn | | | | | 2020 | punctum books | PDF | 978-1-950192-82-3 | | Jagoe, Eva-Lynn Alicia, -- 1968 | Feminists--Biography | | Creative Commons BY-NC-SA 4.0 International license, | |
| Reaching for Health: The Australian Women's Health Movement and Public Policy | http://doi.org/10.22459/RH.01.2012 | Jamieson | Gwendolyn Gray | | | | | 2012 | Australian National University Press | EPUB, MOBI, PDF | 9781900000000 | | Women's health services -- Australia -- History. | Sex discrimination against women -- Australia -- History. | Birth control -- Australia -- History. | | All rights reserved |
| Sisterhood Denied: Race, Gender, and Class in a New South Community | https://tupress.temple.edu/open-access/labor-studies/27 | Janiewski | Dolores E. | | | | | 1985 | Temple University Press | EPUB, MOBI, PDF | 9781400000000 | | Women textile workers -- North Carolina -- Durham Region -- History. | Women textile workers -- North Carolina -- Durham Region -- History. | Durham Region (N.C.) -- Social conditions. | Creative Commons Attribution-Non-Commercial-No Derivatives 4.0 United States License | |
| Medieval Women, Material Culture, and Power: Matilda Plantagenet and her Sisters | 10.17302/GP-9781641891462 | Jasperse | Jitske | | | | | 2020 | Arc Humanities Press | PDF | 9781600000000 | | Matilda, -- Duchess, consort of Henry, Duke of Saxony, -- 1156-1189 | Women -- Europe -- Social conditions | Material culture -- Europe -- History -- To 1500. | Creative Commons – Attribution Non-Commercial No Derivatives | |
| Jean Primrose Whyte: A Professional Biography | https://doi.org/10.26180/5f3c680d28386 | Jenkin | Coralie | Elsenore | Janis | | | 2020 | Monash University Press | EPUB | 9781000000000 | | Whyte, Jean P. -- (Jean Primrose) | Librarians -- Australia -- Biography. | | Creative Commons Attribution-NonCommercial-NoDerivatives 4.0 International | |
| Noblewomen, Aristocracy and Power in the Twelfth-Century Anglo-Norman Realm | https://doi.org/10.7765/9781526137555 | Johns | Susan M. | | | | | 2018 | Manchester University Press | PDF | 9781500000000 | | Women -- Great Britain -- History -- Middle Ages, 500-1500. | Aristocracy (Social class) -- England -- History -- To 1500. | Power (Social sciences) -- England -- To 1500. | Creative Commons Attribution-NonCommercial-NoDerivs 3.0 Unported | |
| Still Thriving: On the Importance of Aranye Fradenburg | 10.21983/P3.0099.1.00 | Joy | Eileen A. | | | | | 2015 | punctum books | PDF | 978-0-9882340-3-1 | | Fradenburg, L. O. Aranye ; 1953- | Psychoanalysis and literature | | Creative Commons BY-NC-SA 4.0 International license, | |
| Midwifery and Medicine in Boston : Walter Channing, M.D., 1786-1876 | http://hdl.handle.net/2047/D20317123 | Kass | Amalie M. | | | | | 2019 | Northeastern University Press | EPUB, PDF | 9781600000000 | | Channing, Walter, -- 1786-1876 | Midwifery -- Massachusetts -- History. | Obstetrics -- Massachusetts -- History. | Creative Commons Attribution-NonCommercial-NoDerivatives 4.0 International License | |
| Forging the Ideal Educated Girl: The Production of Desirable Subjects in Muslim South Asia | https://doi.org/10.1525/9780520970533 | Khoja-Moolji | Shenila | | | | | 2018 | University of California Press | PDF | 9780500000000 | | Muslim women -- Education -- South Asia | Women -- South Asia -- Social conditions | | | Creative Commons Attribution NonCommercial-NoDerivatives 4.0 International License |
| Postponements: Woman, Sensuality and Death in Nietzsche | https://publish.iupress.indiana.edu/projects/postponements | Krell | David Farrell | | | | | 1986 | Indiana University Press | HTML | 9780300000000 | | Nietzsche, Friedrich, -- 1844-1900. | Women -- History -- 19th century | | Creative Commons Attribution NonCommercial ShareAlike 4.0 License. | |
| Sex Rewarded, Sex Punished: A Study of the Status 'Female Slave' in Early Jewish Law | https://doi.org/10.1515/9781644693292 | Kriger | Diane | | | | | 2020 | Academic Studies Press | PDF | 9781600000000 | | Women slaves (Jewish law) | Women in the Bible | | | Creative Commons Attribution-NonCommercial 4.0 International License |
| Rewriting Womanhood: Feminism, Subjectivity, and the Angel of the House in the Latin American Novel, 1887–1903 | pstsc_0242565122 | LaGreca | Nancy | | | | | 2009 | Penn State University Press | PDF | 978-0-271-03438-6 | | Spanish American literature -- Women authors -- History and criticism. | Feminism and literature -- Latin America. | | | |
| A Table for One: A Critical Reading of Singlehood, Gender and Time | https://doi.org/10.7765/9781526116352 | Lahad | Kinneret | | | | | 2017 | Manchester University Press | PDF | 9781500000000 | | Single women -- Social conditions. | Time -- Social aspects. | | Creative Commons Attribution-NonCommercial-NoDerivatives 4.0 International | |
| Women and Romance: The Consolations of Gender in the English Novel | https://doi.org/10.7591/9781501723063 | Langbauer | Laurie | | | | | 2018 | Cornell University Press | PDF | 9781500000000 | | Women and literature -- Great Britain -- History. | Sex role in literature. | Sex role in literature. | | Creative Commons Attribution-NonCommercial-NoDerivatives 4.0 International License. |
| Fictions of Authority: Women Writers and Narrative Voice | https://www.cornellpress.cornell.edu/book/9781501728013/fictions-of-authority/#bookTabs=4 | Lanser | Susan Sniader | | | | | 2018 | Cornell University Press | EPUB, PDF | 9781500000000 | | Riccoboni, Marie-Jeanne, -- 1713-1792. | Charrière, Isabelle de, -- 1740-1805. | Austen, Jane, -- 1775-1817. | Creative Commons Attribution-NonCommercial-NoDerivatives 4.0 International License. | |
| In Search of the Swan Maiden: A Narrative on Folklore and Gender | 10.18574/nyu/9780814752685.001.0001 | Leavy | Barbara Fass | | | | | 1995 | NYU Press | HTML | 9780800000000 | | Women--Folklore | Man-woman relationships—Folklore. | Swan maiden (Tale)—History and criticism | Creative Commons Attribution-NonCommercial-ShareAlike 4.0 International License | |
| Hanna Sheehy-Skeffington: Irish Feminist | https://syracuseopen.syr.edu/upressbooks/hanna-sheehy-skeffington/ | Levenson | Leah | Jerry H. | Natterstad | | | 1986 | Syracuse University Press | EPUB | 978-1-6844-5019-0 | | Sheehy-Skeffington, Hanna, -- (1877-1946) | Feminism -- Ireland | | Creative Commons Attribution-NonCommercial-NoDerivatives 4.0 International License | |
| The Gender Line: Men, Women, and the Law | 10.18574/nyu/9780814752715.001.0001 | Levit | Nancy | | | | | 1998 | NYU Press | HTML | 9780800000000 | | Women—Legal status, laws, etc.—United States | Men—Legal status, laws, etc.—United States | Sex discrimination in justice administration—Law and legislation—United States | Creative Commons Attribution-NonCommercial-ShareAlike 4.0 International License | |
| Lesbian Mothers: Accounts of Gender in American Culture | https://www.cornellpress.cornell.edu/book/9781501720048/lesbian-mothers/#bookTabs=4 | Lewin | Ellen | | | | | 2018 | Cornell University Press | EPUB, PDF | 9781500000000 | | Lesbian mothers--United States | Single mothers--United State | | Creative Commons Attribution-NonCommercial-NoDerivatives 4.0 International License. | |
| A Feeling of Belonging: Asian American Women's Public Culture, 1930-1960 | 10.33682/nyu/9780814765241.001.0001 | Lim | Shirley Jennifer | | | | | 2005 | NYU Press | HTML | 978-0-8147-5193-0 | | Asian American women -- Social life and customs -- 20th century. | Asian Americans -- Cultural assimilation -- History -- 20th century. | Asian Americans -- Cultural assimilation -- History -- 20th century. | Creative Commons Attribution-NonCommercial-ShareAlike 4.0 International License | |
| Essays on Paula Rego: Smile When You Think about Hell | 10.11647/OBP.0178 | lisboa | Maria Manuel | | | | | 2019 | Open Book Publishers | PDF, HTML | 978-1-78374-758-0 | | Rego, Paula, -- (1935- ...) | Feminist theory | | Creative Commons Attribution 4.0 International license | |
| Gender and Media in the Broadcast Age: Women's Radio Programming at the BBC, CBC, and ABC | 10.5040/9781501318801 | Lloyd | Justine | | | | | 2020 | Bloomsbury Academic | PDF, HTML | 978-1-5013-1879-5 | | Women in radio broadcasting -- Australia | Women in radio broadcasting -- Canada | Women in radio broadcasting -- Great Britain | Creative Commons Attribution-NonCommercial-NoDerivatives 4.0 International License | |
| Edith Piaf: A Cultural History | https://www.liverpooluniversitypress.co.uk/books/id/41794/ | Loosely | David | | | | | 2015 | Liverpool University Press | PDF, HTML | 978-1-781-38425-1 | | Piaf, Edith, -- 1915-1963 | | | | |
| Burning the Veil: The Algerian War and the 'Emancipation' of Muslim Women, 1954–62 | https://doi.org/10.7765/9781526146182 | Macmaster | Neil | | | | | 2020 | Manchester University Press | PDF | 9781500000000 | | Muslim women -- Algeria | Algeria -- History -- Revolution, 1954-1962 -- Women | | Creative Commons Attribution-NonCommercial-NoDerivs 3.0 Unported | |
| Battle for the Ballot: Essays on Woman Suffrage in Utah, 1870- 1896 | https://digitalcommons.usu.edu/usupress_pubs/176 | Madsen | Carol Cornwall | | | | | 1997 | Utah State University Press | PDF | 874212227 | | Women -- Suffrage -- Utah -- History. | | | | |
| Framing Anna Karenina: Tolstoy, the Woman Question, and the Victorian Novel | https://ohiostatepress.org/books/Complete%20PDFs/Mandelker%20Framing/Mandelker%20Framing.htm | Mandelker | Amy | | | | | 1993 | Ohio State University Press | PDF | 9780800000000 | | Tolstoj, Lev Nikolaevič, -- 1828-1910. -- Anna Karenina. | Women in literature. | Feminism and literature. | | |
| The Perfect Mango | 10.21983/P3.0245.1.00. | Manning | Erin | | | | | 2019 | punctum books | PDF | 978-1-950192-14-4 | | Manning, Erin | Sex crimes | | Creative Commons BY-NC-SA 4.0 International license, | |
| Art & Anger: Reading Like a Woman | https://ohiostatepress.org/books/Complete%20PDFs/marcus_art/01.pdf | Marcus | Jane | | | | | 1988 | Ohio State University Press | PDF | 0-8142-0453-8 | | Feminist literary criticism. | English literature -- History and criticism -- Theory, etc. | Woolf, Virginia, -- 1882-1941 -- Criticism and interpretation. | | |
| Postfeminist Whiteness: Problematising Melancholic Burden in Contemporary Hollywood | https://edinburghuniversitypress.com/book-postfeminist-whiteness.html | Marston | Kendra | | | | | 2018 | Edinburgh University Press | EPUB, PDF | 9781500000000 | | Women, White, in motion pictures | Feminism and motion pictures | Melancholy in motion pictures | Creative Commons Attribution-NonCommercial licence | |
| A Bridge Between: Spanish Benedictine Missionary Women in Australia | http://doi.org/10.22459/BB.2020 | Massam | Katharine | | | | | 2020 | Australian National University Press | EPUB, MOBI, PDF | 9781800000000 | | Missionary Benedictine Sisters -- Australia -- Western Australia -- History. | Benedictines -- Missions -- Australia -- Western Australia -- History. | | | Creative Commons Attribution-NonCommercial-NoDerivatives 4.0 International License |
| Looking Back: Canadian Women's Prairie Memoirs and Intersections of Culture, History, and Identity | https://press.ucalgary.ca/books/9781552380963/ | Matthews | S. Leigh | | | | | 2010 | University of Calgary Press | PDF | 978-1-55238-509-8 | | Women pioneers -- Prairie Provinces -- Biography. | Women pioneers -- Prairie Provinces -- Social conditions. | Women pioneers in literature. | | |
| The Woman at the Keyhole: Feminism and Women's Cinema | https://publish.iupress.indiana.edu/projects/the-woman-at-the-keyhole | Mayne | Judith | | | | | 1999 | Indiana University Press | HTML | 9780600000000 | | Women in motion pictures | Feminism and motion pictures. | Feminist films | Creative Commons Attribution NonCommercial ShareAlike 4.0 License. | |
| Figurations of the Feminine in the Early French Women's Press, 1758–1848 | https://www.liverpooluniversitypress.co.uk/books/id/51620/ | McIlvanney | Siobhan | | | | | 2019 | Liverpool University Press | PDF, HTML | 978-1-786-94993-6 | | Feminism -- France -- History | Publishers and publishing -- France -- History | France -- Intellectual life | | |
| Performing Grief: Bridal Laments in Rural China | https://doi.org/10.1515/9780824863920 | McLaren | Anne E. | | | | | 2008 | University of Hawai'i Press | PDF | 9780800000000 | | Brides -- China -- Social conditions | Marriage customs and rites -- China | Women -- China -- Social conditions | | Creative Commons Attribution-NonCommercial-NoDerivatives 4.0 International License |
| Christina McPhee: A Commonplace Book | 10.21983/P3.0186.1.00 | McPhee | Christina | Eileen | Joy | | | 2017 | punctum books | PDF | 978-1-947447-08-0 | | McPhee, Christina | | | Creative Commons BY-NC-SA 4.0 International license | |
| Ana Kokkinos: An Oeuvre of Outsiders | https://edinburghuniversitypress.com/book-ana-kokkinos.html | McWilliam | Kelly | | | | | 2019 | Edinburgh University Press | EPUB, PDF | 9781500000000 | | Kokkinos, Ana -- Criticism and interpretation | | | | |
| Reading the Irish Woman: Studies in Cultural Encounters and Exchange, 1714–1960 | https://www.liverpooluniversitypress.co.uk/books/id/40567/ | Meaney | Geraldine | Mary | O'Dowd | Whelan | Bernadette | 2013 | Liverpool University Press | PDF, HTML | 978-1-781-38819-8 | | Women -- Ireland -- History. | Women -- Intellectual life | Popular culture | | |
| Golda Meir: A Political Biography | https://doi.org/10.1515/9783110492507 | Medzini | Meron | | | | | 2017 | De Gruyter Oldenbourg | EPUB, PDF | 9783100000000 | | Meir, Golda, -- 1898-1978. | Israel -- Politics and government. | | | |
| Jane Austen, Virginia Woolf and Worldly Realism | https://edinburghuniversitypress.com/book-jane-austen-virginia-woolf-and-worldly-realism.html | Morris | Pam | | | | | 2018 | Edinburgh University Press | EPUB, PDF | 9781500000000 | | Austen, Jane, -- 1775-1817 -- Criticism and interpretation. | Woolf, Virginia, -- 1882-1941 -- Criticism and interpretation. | Realism in literature. | | |
| Before the Manifesto: The Life Writings of Mary Lois Walker Morris | https://digitalcommons.usu.edu/usupress_pubs/38 | Morris | Mary Lois walker | Melissa lambert | Milewski | | | 2007 | Utah State University Press | PDF | 978-0-87421-547-2 | | Morris, Mary Lois Walker, -- 1835-1919. | Salt Lake City (Utah) -- Church history. | Mormon women -- Utah -- Salt Lake City -- Biography. | | |
| Why Girls Fight: Female Youth Violence in the Inner City | 10.33682/nyu/9780814759073.001.0001 | Ness | Cindy D. | | | | | 2010 | NYU Press | HTML | 978–0–8147–5840–3 | | Female juvenile delinquents -- United States | Teenage girls -- Psychology | Inner cities--United States | Creative Commons Attribution-NonCommercial-ShareAlike 4.0 International License | |
| Devon Women in Public and Professional Life, 1900–1950: Votes, Voices and Vocations | https://doi.org/10.47788/KSEU6586 | Neville | Julia | | | | | 2021 | University of Exeter Press | PDF | 978-1-905816-79-8 | | Women -- England -- Devon -- History -- 20th century | Women -- England -- Devon -- Social conditions -- 20th century. | Women -- England -- Devon -- Economic conditions -- 20th century. | Creative Commons Attribution Non-Commercial No Derivatives 4.0 International licence | |
| Dismantling Rape Culture: The Peacebuilding Power of 'Me Too' | https://doi.org/10.4324/9781003124290 | Nicholls | Tracy | | | | | 2020 | Routledge | PDF, HTML | 9781000000000 | | Feminism | Rape -- Prevention. | Sexual harassment of women. | Creative Commons Attribution + Noncommercial + NoDerivatives 4.0 License | |
| A Critical Woman: Barbara Wootton, Social Science and Public Policy in the Twentieth Century | 10.5040/9781849664769 | Oakley | Ann | | | | | 2011 | Bloomsbury Academic | PDF, HTML | 978-1-8496-6469-1 | | Wootton, Barbara, -- 1897-1988 | Women intellectuals | | Creative Commons Attribution-NonCommercial-NoDerivatives 4.0 International License | |
| Pursuing Truth: How Gender Shaped Catholic Education at the College of Notre Dame of Maryland | https://www.cornellpress.cornell.edu/book/9781501753817/pursuing-truth/#bookTabs=4 | Oates | Mary J. | | | | | 2021 | Cornell University Press | EPUB, PDF | 9781500000000 | | Catholic women -- Education (Higher) -- Maryland -- Baltimore -- History -- 20th century. | College of Notre Dame of Maryland -- History -- 20th century. | | Creative Commons Attribution-NonCommercial-NoDerivatives 4.0 International License. | |
| Genius Envy: Women Shaping French Poetic History, 1801-1900 | 10.26530/oapen_625764 | Paliyenko | Adrianna | | | | | 2017 | Penn State University Press | PDF | 9780300000000 | | French poetry -- Women authors -- History and criticism. | Women poets, French -- History -- 19th century. | | | |
| Domesticity and Dirt: Housewives and Domestic Servants in the United States, 1920-1945 | https://tupress.temple.edu/open-access/labor-studies/23 | Palmer | Phyllis | | | | | 1989 | Temple University Press | EPUB, MOBI, PDF | 9781400000000 | | Household employees -- United States -- History -- 20th century. | Home economics -- United States -- History -- 20th century. | Housewives -- United States -- History -- 20th century. | Creative Commons Attribution-NonCommercial-No Derivatives 4.0 United States License | |
| Genre, Authorship and Contemporary Women Filmmakers | https://edinburghuniversitypress.com/book-genre-authorship-and-contemporary-women-filmmakers.html | Paszkiewicz | Katarzyna | | | | | 2019 | Edinburgh University Press | EPUB, PDF | 9781500000000 | | Women motion picture producers and directors | | | Creative Commons Attribution-NonCommercial licence | |
| Women and Public Life in Early Meiji Japan: The Development of the Feminist Movement | 10.3998/mpub.9340032 | Patessio | Mara | | | | | 2011 | University of Michigan Press | HTML | 978-0-472-90160-9 | | Women -- Japan -- History | Feminism -- Japan -- History | | Creative Commons Attribution-NonCommercial-NoDerivatives 4.0 International License. | |
| Culture-bearing Women: The Black Women Renaissance and Cultural Nationalism | https://doi.org/10.1515/9788395609558 | Penier | Izabell | | | | | 2019 | De Gruyter Open Poland | PDF, EPUB | 9788400000000 | | African American women authors -- 20th century | Women authors, Black -- 20th century | Women authors, Caribbean -- 20th century. | | |
| Womanpriest: Tradition and Transgression in the Contemporary Roman Catholic Church | https://doi.org/10.1515/9780823288304 | Peterfeso | Jill | | | | | 2020 | Fordham University Press | PDF | 9780800000000 | | Ordination of women -- Catholic Church | Women priests | | | Creative Commons Attribution-NonCommercial-NoDerivatives 4.0 International License |
| Maria Petyt – A Carmelite Mystic in Wartime | https://doi.org/10.1163/9789004291874 | Petyt | Maria | Joseph | Chalmers | | | 2015 | Brill | PDF | 978-90-04-29187-4 | | Petyt, Maria, -- 1623-1677 | Carmelites -- Spiritual life | Carmelites -- Netherlands -- Biography | Creative Commons Attribution-NonCommercial 4.0 International | |
| Female Imperialism and National Identity: The Imperial Order Daughters of the Empire | https://doi.org/10.7765/9781526137357 | Pickles | Katie | | | | | 2018 | Manchester University Press | PDF | 9781500000000 | | Imperial Order Daughters of the Empire -- History | Women -- Canada -- History | | | Creative Commons Attribution-NonCommercial-NoDerivs 3.0 Unported |
| Margery Spring Rice: Pioneer of Women's Health in the Early Twentieth Century | 10.11647/OBP.0215 | Pollard | Lucy | | | | | 2020 | Open Book Publishers | PDF, HTML | 9781800000000 | | Spring Rice, Margery -- 1887-1970 | Women-- Great Britain -- Social conditions | Women social reformers -- Biography | Creative Commons Attribution 4.0 International license | |
| Gender, Reading, and Truth in the Twelfth Century: The Woman in the Mirror | 10.17302/MMC-9781641893770 | Powell | Morgan | | | | | 2020 | Arc Humanities Press | PDF | 9781600000000 | | Literature, Medieval -- History and criticism | Women and literature -- History -- To 1500 | Women -- Books and reading -- Europe -- History | | Creative Commons – Attribution Non-Commercial No Derivatives |
| Mainstreaming Gender, Democratizing the State? Institutional Mechanisms for the Advancement of Women | https://doi.org/10.7765/9781526137494 | Rai | Shirin M. | | | | | 2018 | Manchester University Press | PDF | 9781500000000 | | Women -- Government policy. | Women -- Political activity. | Women -- Social conditions. | Creative Commons Attribution-NonCommercial-NoDerivatives 4.0 International | |
| Kathleen Collins: The Black Essai Film | https://edinburghuniversitypress.com/book-kathleen-collins.html | Ramanathan | Geetha | | | | | 2020 | Edinburgh University Press | EPUB, PDF | 9781500000000 | | Collins, Kathleen, -- 1942-1988 -- Criticism and interpretation | African Americans in motion pictures | Women in motion pictures | | |
| Veiled Threats: Representing the Muslim Woman in Public Policy Discourses | https://library.oapen.org/handle/20.500.12657/46135 | Rashid | Naaz | | | | | 2014 | Policy Press | PDF | 978-1447325178 | | Muslim women -- Great Britain. | Muslims--Great Britain | Terror -- Political aspects. | Creative Commons Attribution + Noncommercial + NoDerivatives 4.0 | |
| Wives and Wanderers in a New Guinea Highlands Society: Women's lives in the Wahgi Valley | http://doi.org/10.22459/WWNGHS.12.2014 | Reay | Marie Olive | Francesca | Merlan | | | 2014 | Australian National University Press | EPUB, MOBI, PDF | 9781900000000 | | Women--Papua New Guinea | | | | |
| Heaven's Interpreters: Women Writers and Religious Agency in Nineteenth-Century America | https://www.cornellpress.cornell.edu/book/9781501751370/heavens-interpreters/#bookTabs=4 | Reed | Ashley | | | | | 2020 | Cornell University Press | EPUB, PDF | 9781500000000 | | American fiction -- Women authors -- History and criticism. | Religion and literature -- United States -- History -- 19th century. | | Creative Commons Attribution-NonCommercial-NoDerivatives 4.0 International License. | |
| Emancipation's Daughters: Reimagining Black Femininity and the National Body | https://library.oapen.org/handle/20.500.12657/51646 | Richardson | Riche | | | | | 2021 | Duke University Press | PDF | 9781480000000 | | African American women -- Political activity -- History | Leadership in women -- United States. | African American leadership. | Creative Commons Attribution-Non Commercial-NoDerivatives 4.0 International License | |
| Still Life: Notes on Barbara Loden's "Wanda" (1970) | 10.53288/0326.1.00 | Rogers | Anna Backman | | | | | 2021 | punctum books | PDF | 978-1-953035-69-1 | | Loden, Barbara, -- 1932-1980. -- Wanda (1970) | Women in motion pictures -- Criticism and interpretation. | Wanda (Motion picture). | Creative Commons BY-NC-SA 4.0 International license, | |
| Don't Be Quiet, Start a Riot! Essays on Feminism and Performance | https://doi.org/10.16993/baf | Rosenberg | Tiina | | | | | 2018 | Stockholm University Press | EPUB, MOBI, PDF | 978-91-7635-020-1 | | Feminism | Performing arts | | Creative Commons Attribution 4.0 Licence | |
| Dilemmas of Adulthood: Japanese Women and the Nuances of Long-Term Resistance | https://www.hawaiiopen.org/product/dilemmas-of-adulthood-japanese-women-and-the-nuances-of-long-term-resistance/ | Rosenberger | Nancy | | | | | 2016 | University of Hawai'i Press | EPUB, PDF | 9780820000000 | | Self-perception in women -- Japan -- Longitudinal studies. | | | | |
| Breaking into the Lab: Engineering Progress for Women in Science | 10.33682/nyu/9780814771525.001.0001 | Rosser | Sue V. | | | | | 2012 | NYU Press | HTML | 978–0–8147–7152–5 | | Women scientists -- United States | Women engineers--United States | Sex discrimination in science -- United States | Creative Commons Attribution-NonCommercial-ShareAlike 4.0 International License | |
| Molecular Feminisms: Biology, Becomings, and Life in the Lab | http://library.oapen.org/handle/20.500.12657/27684 | Roy | Deboleena | | | | | 2016 | University of Washington Press | PDF | 9780300000000 | | Feminism and science | Feminist theory | Women in science | Creative Commons Attribution-Non Commercial-NoDerivatives 4.0 International License | |
| The Cinema of Marguerite Duras: Multisensoriality and Female Subjectivity | https://edinburghuniversitypress.com/book-the-cinema-of-marguerite-duras.html | Royer | Michelle | | | | | 2019 | Edinburgh University Press | EPUB, PDF | 9781500000000 | | Duras, Marguerite, -- 1914-1996 | Motion pictures--Technical aspects | Women in motion pictures | Creative Commons Attribution-NonCommercial licence | |
| Women's Medicine: Sex, Family Planning and British Female Doctors in Transnational Perspective, 1920–70 | https://doi.org/10.7765/9781526149114 | Rusterholz | Caroline | | | | | 2020 | Manchester University Press | PDF | 9781500000000 | | Women's health services -- Great Britain -- History -- 20th century. | Family planning -- Great Britain -- History -- 20th century. | Women in medicine -- Great Britain -- History -- 20th century. | Creative Commons Attribution-NonCommercial-NoDerivs 3.0 Unported | |
| Alone in a Crowd: Women in the Trades Tell Their Stories | https://tupress.temple.edu/open-access/labor-studies/9 | Schroedel | Jean Reith | | | | | 1985 | Temple University Press | EPUB, MOBI, PDF | 9781400000000 | | Sex discrimination against women | | | Creative Commons Attribution-NonCommercial-No Derivatives 4.0 United States License | |
| Girls of Liberty: The Struggle for Suffrage in Mandatory Palestine | http://library.oapen.org/handle/20.500.12657/32794 | Shilo | Margalit | | | | | 2016 | Brandeis University Press | PDF | 9781610000000 | | Jewish women -- Suffrage -- Palestine -- History -- 1917-1948. | Jewish women -- Legal status, laws, etc. -- Palestine -- History -- 1917-1948. | Jewish women -- Political activity -- Palestine -- History -- 1917-1948. | Creative Commons Attribution-NonCommercial 3.0 Unported License | |
| Stories that Make History: The Experience and Memories of the Japanese Military "Comfort Girls-Women" | https://doi.org/10.1515/9783110670523 | Son | Angelia | editor | The Research Team of the War and Women's Human Rights Center | | | 2020 | De Gruyter Oldenbourg | EPUB, PDF | 9783100000000 | | Comfort women -- Korea -- History -- Anecdotes | World War, 1939-1945 -- Women -- Korea. | | | |
| Women in the Ancient Near East | https://doi.org/10.1515/9781614512639 | Stol | Marten | | | | | 2016 | De Gruyter | EPUB, PDF | 9781600000000 | | Women -- Iraq -- Babylonia. | Iraq -- History -- To 634. | | | |
| The Eloquence of Mary Astell | https://press.ucalgary.ca/books/9781552381533/ | Sutherland | Christine M. | | | | | 2006 | University of Calgary Press | PDF | 978-1-55238-459-6 | | Astell, Mary, -- 1668-1731 | Rhetoric--History | Feminism | | |
| Indigenous Women's Writing and the Cultural Study of Law | https://hdl.handle.net/1807/106014 | Suzack | Cheryl | | | | | 2017 | University of Toronto Press | PDF | 978-1-4426-5067-1 | | American literature -- Indian authors -- History and criticism. | American literature -- Women authors -- History and criticism. | Indian women -- Legal status, laws, etc. -- United States. | Creative Commons Attribution-NonCommercial-NoDerivatives 4.0 International License. | |
| Chivalry, Reading, and Women's Culture in Early Modern Spain: From Amadís de Gaula to Don Quixote | https://doi.org/10.2307/j.ctvcszzjm | Triplette | Stacy | | | | | 2018 | Amsterdam University Press | PDF | 9789000000000 | | Spanish literature -- History and criticism | Women in literature. | | | Creative Commons Attribution-NonCommercial-NoDerivatives 4.0 International License |
| Olga Tufnell's 'Perfect Journey': Letters and Photographs of an Archaeologist in the Levant and Mediterranean | https://doi.org/10.14324/111.9781787359062 | Tufnell | Olga | John D. M. | Green | Henry | Ros | 2021 | UCL Press | PDF | 9781800000000 | | Tufnell, Olga, -- 1905-1985 | Archaeology -- Middle East. | | Creative Commons Attribution Non-commercial Non-derivative 4.0 International licence | |
| Invoking Flora Nwapa: Nigerian Women Writers, Femininity and Spirituality in World Literature | https://doi.org/10.16993/bbe | Uimonen | Paula | | | | | 2020 | Stockholm University Press | EPUB, MOBI, PDF | 978-91-7635-120-8 | | Nwapa, Flora, -- 1931-1993 | Nigerian literature--Women authors | | Creative Commons Attribution 4.0 Licence | |
| Negotiating Dissidence: The Pioneering Women of Arab Documentary | https://edinburghuniversitypress.com/book-negotiating-dissidence.html | Van de Peer | Stefanie | | | | | 2017 | Edinburgh University Press | EPUB, PDF | 9780000000000 | | Women motion picture producers and directors | Documentary films -- Middle East -- History and criticism. | Documentary films -- Africa, North -- History and criticism. | Creative Commons Attribution-NonCommercial licence | |
| Barren Women: Religion and Medicine in the Medieval Middle East | https://doi.org/10.1515/9783110596588 | Verskin | Sara | | | | | 2020 | De Gruyter | PDF, EPUB | 9783100000000 | | Infertility, Female -- Religious aspects -- Islam -- History -- To 1500. | Infertility, Female -- Middle East -- History -- To 1500. | Medicine -- Religious aspects -- Islam -- History -- To 1500. | | |
| A New Dawn for the Second Sex Women's: Freedom Practices in World Perspective | https://www.jstor.org/stable/j.ctt1s475v4 | Vintges | Karen | | | | | 2016 | Amsterdam University Press | PDF | 9789000000000 | | Feminism -- Cross-cultural studies | Women -- Social conditions | Beauvoir, Simone de, -- 1908-1986. -- Deuxième sexe | | Creative Commons Attribution-NonCommercial-NoDerivatives 4.0 International License |
| Men's Activism to End Violence Against Women: Voices from Spain, Sweden and the UK | https://library.oapen.org/handle/20.500.12657/49724 | Westmarland | Nicole | | | | | 2021 | Bristol University Press | PDF | 978-1447357971 | | Women -- Violence against -- Prevention | Male feminists | | Creative Commons Attribution-NonCommercial 4.0 International Licence | |
| A Widow's Tale: 1884-1896 Diary of Helen Mar Kimball Whitney | https://digitalcommons.usu.edu/usupress_pubs/36 | Whitney | Helen Mar Kimball | Charles M. | Hatch | Compton | Todd M. | 2003 | Utah State University Press | PDF | 0-87421-485-8 | | Whitney, Helen Mar, -- 1828-1896 -- Diaries. | Mormon women -- Diaries. | Church of Jesus Christ of Latter-day Saints -- History -- 19th century. | | |
| Celine Sciamma: Portraits | https://edinburghuniversitypress.com/book-celine-sciamma.html | Wilson | Emma | | | | | 2021 | Edinburgh University Press | EPUB, PDF | 9781500000000 | | Sciamma, Celine, -- 1980- | Feminist theory | Lesbianism in motion pictures | Creative Commons Attribution-NonCommercial licence | |
| The Pitfalls of Protection: Gender, Violence, and Power in Afghanistan | https://doi.org/10.1525/luminos.32 | Wimpelmann | Torunn | | | | | 2017 | University of California Press | EPUB, MOBI, PDF | 978-0-520-96639-0 | | Women -- Afghanistan -- Social conditions -- 21st century. | Women's rights -- Afghanistan -- 21st century. | Women -- Violence against -- Afghanistan -- 21st century. | Creative Commons Attribution + Noncommercial + NoDerivatives 4.0 | |
| Women's Literary Networks and Romanticism: "A Tribe of Authoresses" | https://www.liverpooluniversitypress.co.uk/books/id/41740/ | Winckles | Andrew O. | Angela | Rehbein | | | 2017 | Liverpool University Press | PDF, HTML | 978-1-786-94832-8 | | Women authors, English -- Social networks -- Great Britain -- History -- 18th century. | Women and literature -- Great Britain -- History -- 18th century. | English literature -- Women authors -- History and criticism. | | |
| Race and the Modern Exotic: Three 'Australian' Women on Global Display | https://doi.org/10.26180/5f3c6aa0f26ef | Wollacott | Angela | | | | | 2020 | Monash University Press | EPUB | 9781900000000 | | Kellermann, Annette, -- 1886-1975 | Guang, Rusi | Oberon, Merle, -- 1911-1979. | Creative Commons Attribution-NonCommercial-NoDerivatives 4.0 International | |
| Women and Politeness in Eighteenth-Century England: Bodies, Identities, and Power | https://doi.org/10.4324/9780429454431 | Ylivuori | Saile | | | | | 2018 | Routledge | PDF, HTML | 9780430000000 | | Women -- England -- Social conditions -- 18th century. | Courtesy -- England -- History -- 18th century. | England -- Social life and customs -- 18th century. | Creative Commons Attribution-NonCommercial-NoDerivatives | |
| Bread, Cement, Cactus: A Memoir of Belonging and Dislocation | https://doi.org/10.1017/9781108886932 | Zaidi | Annie | | | | | 2020 | Cambridge University Press | PDF | 9781100000000 | | Zaidi, Annie | Women authors, Indic -- 20th century -- Biography. | | Cambridge Core Terms of Use | |
| Women's Work and Chicano Families: Cannery Workers of the Santa Clara Valley | https://www.cornellpress.cornell.edu/book/9781501720062/womens-work-and-chicano-families/#bookTabs=4 | Zavella | Patricia | | | | | 2018 | Cornell University Press | EPUB, PDF | 9781500000000 | | Women cannery workers—California—Santa Clara Valley—Family relationships. | Mexican American women—Employment—California | Working mothers—California—Santa Clara Valley. | Creative Commons Attribution-NonCommercial-NoDerivatives 4.0 International License | |
| "Wicked" Women and the Reconfiguration of Gender in Africa | https://hdl.handle.net/2027/heb.04115.0001.001 | Hodgson | Dorothy L. | Sheryl A. | McCurdy | | | 2001 | American Council of Learned Societies | EPUB, MOBI | 9781600000000 | | Sex role -- Africa | Women -- Social conditions -- Africa | | Creative Commons Attribution + Noncommercial + NoDerivatives 4.0 International License | |
| Medieval Women and Their Objects | 10.3998/mpub.9222733 | Adams | Jenny | Nancy Bradford | Bradbury | | | 2016 | University of Michigan Press | HTML | 978-0-472-90256-9 | | Literature, Medieval -- Women authors -- History and criticism. | Women -- England -- History -- Middle Ages, 500-1500. | Women -- France -- History -- Middle Ages, 500-1500. | Creative Commons Attribution-NonCommercial-NoDerivatives 4.0 International License. | |
| Liminal Spaces: Migration and Women of the Guyanese Diaspora | 10.11647/OBP.0218 | Ali | Grace Aneiza | | | | | 2020 | Open Book Publishers | PDF, HTML | 978-1-78374-989-8 | | Immigrants -- Guyana -- History. | Women -- Guyana -- Biography. | | Creative Commons Attribution 4.0 International license | |
| Octavia Hill, Social Activism and the Remaking of British Society | 10.14296/917.9781909646582 | Baigent | Elizabeth | Ben | Cowell | | | 2016 | University of London Press | PDF | 978-1-909646-58-2 | | Hill, Octavia, -- 1838-1912. | Social reform--Great Britain | | Creative Commons Attribution-NonCommercial-NoDerivatives 4.0 International License. | |
| Standpoints: Black Feminist Knowledges | https://doi.org/10.21061/standpoints | Baldwin | Andrea N. | Ashley V. | Reichelmann | Harrison | Anthony Kwame | 2019 | Virginia Tech Publishing | EPUB, PDF, HTML | 978-1-949373-17-2 | | African American women -- Social conditions -- History. | Feminist theory | Feminism -- United States -- History. | Creative Commons Attribution + NoDerivatives 4.0 license. | |
| Women Succeeding in the Sciences: Theories and Practices Across Disciplines | https://docs.lib.purdue.edu/purduepress_ebooks/14/ | Bart | Jody | | | | | 2000 | Purdue University Press | PDF | 9781600000000 | | Women in science. | Women -- Education | Science -- Study and teaching | | |
| Our Monica, Ourselves: The Clinton Affair and the National Interest | 10.33682/nyu/9780814739280.001.0001 | Berlant | Lauren | Lisa A. | Duggan | | | 2001 | NYU Press | HTML | 9780800000000 | | Clinton, Bill, -- 1946- -- Impeachment | Lewinsky, Monica S. -- (Monica Samille), -- 1973- | Sex -- Social aspects -- United States | Creative Commons Attribution-NonCommercial-ShareAlike 4.0 International License | |
| Women's Experimental Cinema: Critical Frameworks | http://library.oapen.org/handle/20.500.12657/25768 | Blaetz | Robin | | | | | 2007 | Duke University Press | PDF | 9780820000000 | | Women motion picture producers and directors -- United States. | Experimental films -- United States -- History and criticism. | | Creative Commons Attribution + Noncommercial + NoDerivatives 4.0 International License | |
| Composing Feminist Interventions: Activism, Engagement, Praxis | https://doi.org/10.37514/PER-B.2018.0056 | Blair | Kristine l. | Lee | Nickoson | | | 2018 | University Press of Colorado | EPUB, PDF | 978-1-64215-005-6 | | English language -- Rhetoric -- Study and teaching (Higher) -- United States. | Feminism and education -- United States. | Women -- Education -- United States -- Language arts. | Creative Commons Attribution-Noncommercial-No Derivative Works 4.0 International License | |
| Historical Anthology of Music by Women | https://publish.iupress.indiana.edu/projects/historical-anthology-of-music-by-women | Briscoe | James R. | | | | | 1987 | Indiana University Press | HTML | 0-253-21296-0 | | Music -- Scores | Women composers—Biography. | | Creative Commons Attribution NonCommercial ShareAlike 4.0 License. | |
| Women and Power at the French Court, 1483-1563 | https://doi.org/10.2307/j.ctv8pzd9w | Broomhall | Susan | | | | | 2018 | Amsterdam University Press | PDF | 9789000000000 | | Power (Social sciences) -- France -- History | France -- Court and courtiers -- History | Women -- History -- Renaissance, 1450-1600. | | Creative Commons Attribution-NonCommercial-NoDerivatives 4.0 International License |
| Rethinking Japanese Feminisms | https://www.hawaiiopen.org/product/rethinking-japanese-feminisms/ | Bullock | Julia C. | Ayako | Kano | Walker | James | 2017 | University of Hawai'i Press | EPUB, PDF | 9780820000000 | | Feminism -- Japan | Women -- Japan | | | |
| The Trouble & Strife Reader | 10.5040/9781849662956 | Cameron | Deborah | Joan | Scanlon | | | 2010 | Bloomsbury Academic | PDF, HTML | 978-1-8496-6012-9 | | Feminism -- Great Britain -- History -- 20th century | Women -- Great Britain -- Social conditions -- 20th century | | Creative Commons Attribution-NonCommercial-NoDerivatives 4.0 International License | |
| I've Got the Power: Naming and Reclaiming Power as a Force for Good | https://www.mennoniteusa.org/wp-content/uploads/2020/08/Ive-Got-the-Power_WIL_Book.pdf | Castro | Jennifer | | | | | 2018 | Women in Leadership Project, Mennonite Church USA | PDF | 9782000000000 | | Feminism -- Religious aspects -- Mennonites | Women in church work | Feminist theology | | |
| Divine Domesticities: Christian Paradoxes in Asia and the Pacific | http://doi.org/10.22459/DD.10.2014 | Choi | Hyaeweol | | | | | 2014 | Australian National University Press | EPUB, MOBI, PDF | 9781900000000 | | Indigenous women -- Asia | Indigenous women -- Pacific Area | Missions -- Asia | | All rights reserved |
| Sharon Pollock: First Woman of Canadian Theatre | https://press.ucalgary.ca/books/9781552387894/ | Coates | Donna | | | | | 2015 | University of Calgary Press | PDF | 978-1-55238-791-7 | | Pollock, Sharon | Theatre--Canada | | | |
| The Youth of Early Modern Women | https://doi.org/10.2307/j.ctv8pzd5z | Cohen | Elizabeth Storr | Margaret Louise | Reeves | | | 2018 | Amsterdam University Press | PDF | 9789000000000 | | Young women -- Europe -- History. | | | | Creative Commons Attribution-NonCommercial-NoDerivatives 4.0 International License |
| Women Warriors and National Histories: Global Histories | 10.5040/9781350140301 | Cothran | Boyd | Joan | Judge | Shubert | Adrian | 2020 | Bloomsbury Academic | PDF, HTML | 978-1-3501-2114-0 | | Women soldiers -- History | Women and the military -- History | Women and war -- History | Creative Commons Attribution-NonCommercial-NoDerivatives 4.0 International License | |
| Diversity in Leadership: Australian Women, Past and Present | http://doi.org/10.22459/DL.11.2014 | Damousi | Joy | Kim | Rubenstein | Tomsic | Mary | 2014 | Australian National University Press | EPUB, MOBI, PDF | 9781900000000 | | Leadership in women -- Australia | Women -- Political activity -- Australia | Businesswomen -- Australia | | All rights reserved |
| She Said She Was in the Family Way: Pregnancy and Infancy in Modern Ireland | 10.14296/117.9771909646476 | Farrell | Elaine | | | | | 2017 | University of London Press | PDF | 978-1-909646-47-6 | | Pregnancy--Ireland--History | Women--Ireland--History | Infants--Ireland--History | Creative Commons Attribution-NonCommercial-NoDerivatives 4.0 International License. | |
| Stage Women, 1900–50: Female Theatre Workers and Professional Practice | https://doi.org/10.7765/9781526147271 | Gale | Maggie B. | Kate | Dorney | | | 2019 | Manchester University Press | PDF | 9781500000000 | | Women in the theater -- Great Britain -- History -- 20th century. | Theater and society -- Great Britain -- History -- 20th century. | | Creative Commons Attribution-NonCommercial-NoDerivs 3.0 Unported | |
| Strategic Imaginations: Women and the Gender of Sovereignty in European Culture | https://muse.jhu.edu/book/80817 | Gilleir | Anke | Aude | Defurne | | | 2020 | Leuven University Press | EPUB, PDF | 9789500000000 | | Women heads of state. | Women -- Political activity. | Queens | Creative Commons Attribution-NonCommercial-NoDerivatives 4.0 International | |
| NGOs and Post-Conflict Recovery: The Leitana Nehan Women's Development Agency, Bougainville | http://doi.org/10.22459/NGO.04.2006 | Hakena | Helen | | | | | 2006 | Australian National University Press | PDF | 9781900000000 | | Non-governmental organizations -- Papua New Guinea -- BougainvilleIsland. | Women in development -- Papua New Guinea -- Bougainville Island. | | All rights reserved | |
| Empowering Adolescent Girls in Developing Countries: Gender Justice and Norm Change | https://doi.org/10.4324/9781315180250 | Harper | Caroline | | | | | 2018 | Routledge | PDF, HTML | 9781320000000 | | Teenage girls -- Developing countries -- Social conditions. | Teenage girls -- Developing countries -- Economic conditions. | Sex role -- Developing countries. | Creative Commons Attribution-NonCommercial-NoDerivatives | |
| Challenging Bias against Women Academics in Religion | https://doi.org/10.31046/atlaopenpress.46 | Hartung | Colleen D. | | | | | 2021 | ATLA Open Press | EPUB, PDF | 978-1-949800-25-8 | | Women in education | Women and religion | Sex discrimination in higher education | | |
| Claiming Notability for Women Activists in Religion | https://doi.org/10.31046/atlaopenpress.40 | Hartung | Colleen D. | | | | | 2020 | ATLA Open Press | EPUB, PDF | 978-1-949800-10-4 | | Women -- Activists | Women and religion | | | |
| Sinuous Objects: Revaluing Women's Wealth in the Contemporary Pacific | http://doi.org/10.22459/SO.08.2017 | Hermkens | Anna-Karina | Katherine | Lepani | | | 2017 | Australian National University Press | EPUB, MOBI, PDF | 9781800000000 | | Women -- Pacific Area -- Social conditions | Women--Oceania--Social condiions | Women--Material culture | | All rights reserved |
| The Politics of Women's Suffrage: Local, National and International Dimensions | https://humanities-digital-library.org/index.php/hdl/catalog/book/politics-of-womens-suffrage | Hughes-Johnson | Alexandra | Lyndsey | Jenkins | | | 2021 | University of London Press | PDF | 9781900000000 | | Women -- Suffrage -- Great Britain -- History | Women -- Political activity -- History. | | Creative Commons Attribution-NonCommercial-NoDerivatives 4.0 International License. | |
| A Needle, a Bobbin, a Strike: Women Needleworkers in America | https://tupress.temple.edu/open-access/labor-studies/24 | Jensen | Joan M. | Sue | Davidson | | | 1984 | Temple University Press | EPUB, MOBI, PDF | 9781400000000 | | Women clothing workers -- United States -- History. | Clothing workers -- Labor unions -- United States. | | Creative Commons Attribution-Non-Commercial-No Derivatives 4.0 United States License | |
| Sisterhood and Solidarity: Workers' Education for Women, 1914-1984 | https://tupress.temple.edu/open-access/labor-studies/15 | Kornbluh | Joyce L. | Mary | Frederickson | | | 1984 | Temple University Press | EPUB, MOBI, PDF | 9781400000000 | | Working class women -- United States -- History -- 20th century. | Working class women -- Education -- United States -- History -- 20th century. | Women labor union members -- United States -- History -- 20th century. | Creative Commons Attribution-NonCommercial-No Derivatives 4.0 United States License | |
| Feminist Solutions for Ending War | https://library.oapen.org/handle/20.500.12657/52008 | MacKenzie | Megan | Nicole | Wegner | | | 2021 | Pluto Press | PDF | 9780750000000 | | women and peace | Women and war | War (Philosophy) | Creative Commons Attribution-Non Commercial-NoDerivatives 4.0 International License | |
| Marianne Werefkin and the Women Artists in Her Circle | https://doi.org/10.1163/9789004333147 | Malycheva | Tanya | Isabel | Wunsche | | | 2016 | Brill | PDF | 978-90-04-33314-7 | | Werefkin, Marianne, -- 1860-1938 -- Criticism and interpretation | Werefkin, Marianne, -- 1860-1938 -- Friends and associates | Women artists -- Europe | | |
| Girlhood and the Politics of Place | https://www.berghahnbooks.com/title/MitchellGirlhood | Mitchell | Claudia | Carrie | Rentschler | | | 2016 | Berghahn Books | EPUB, PDF | 978-1-78533-374-3 | | Girls -- Social conditions | Place (Philosophy) | | Creative Commons Attribution-NonCommercial-NoDerivatives 4.0 International License | |
| Nasty Women: Transgressive Womanhood in American History | https://doi.org/10.21061/nasty-women | Mollin | Marian | | | | | 2021 | Virginia Tech Publishing | EPUB, PDF, HTML | 978-1-949373-52-3 | | Women in public life -- United States -- History. | Women in popular culture -- United States -- History. | Feminism -- United States -- History. | Creative Commons Attribution + Noncommercial + NoDerivatives 4.0 license | |
| Women's Activism and "Second Wave" Feminism: Transnational Histories | 10.5040/9781474250542 | Molony | Barbara | Jennifer | Nelson | | | 2017 | Bloomsbury Academic | PDF, HTML | 978-1-4742-5053-5 | | Second-wave feminism | Women -- Political activity -- History -- 20th century | Feminism -- Cross-cultural studies | Creative Commons Attribution-NonCommercial-NoDerivatives 4.0 International License | |
| Women and Gender in the Early Modern Low Countries, 1500 - 1750 | https://doi.org/10.1163/9789004391352 | Moran | Sarah Joan | Amada C. | Pipkin | | | 2019 | Brill | PDF | 978-90-04-39135-2 | | Women -- Benelux countries -- History -- Renaissance, 1450-1600. | Women -- Benelux countries -- History -- Modern period, 1600- | Sex role -- Benelux countries -- History | Creative Commons Attribution + NonCommercial + NoDerivatives 4.0 International License | |
| Women, Culture, and Development: A Study of Human Capabilities | http://fdslive.oup.com/www.oup.com/academic/pdf/openaccess/9780198289647.pdf | Nussbaum | Martha | Jonathan | Glover | | | 1996 | Oxford University Press | PDF | 9780200000000 | | Women--Economic conditions | Women--Social conditions | | Creative Commons Attribution-Non Commercial-Share Alike 3.0 IGO licence | |
| Economic Imperatives for Women's Writing in Early Modern Europe | https://doi.org/10.1163/9789004383029 | Paz | Carme Font | Nina | Geerdink | | | 2018 | Brill | PDF | 978-90-04-38302-9 | | European literature -- Women authors -- History and criticism. | Women authors, European -- Early modern, 1500-1700. | Women authors, European -- Economic conditions. | Creative Commons Attribution + NonCommercial + NoDerivatives 4.0 International License | |
| Feminisms: Diversity, Difference and Multiplicity in Contemporary Film Cultures | 10.1515/9789048523634 | Rogers | Anna Backman | Laura | Mulvey | | | 2015 | Amsterdam University Press | PDF | 9789100000000 | | Feminist film criticism | Feminism and motion pictures | Women in motion pictures | All rights reserved | |
| Feminism and the Politics of Childhood: Friends or Foes? | https://doi.org/10.14324/111.9781787350632 | Rosen | Rachel | Katherine | Twamley | | | 2018 | UCL Press | PDF, HTML | 9781800000000 | | Feminism | Women -- Social conditions. | Children -- Social conditions. | Creative Commons Attribution Non-commercial Non-derivative 4.0 International licence | |
| Women in Nineteenth-Century Russia: Lives and Culture | 10.11647/OBP.0018 | Rosslyn | Wendy | Alessandra | Tosi | | | 2012 | Open Book Publishers | PDF, HTML | 9781900000000 | | Upper class women -- Russia -- History -- 19th century. | Women -- Russia -- Social conditions. | Russia -- Civilization -- 1801-1917. | Creative Commons Attribution Non-Commercial-No Derivative Works 2.0 UK: England & Wales License | |
| Women's Writing in Contemporary France: New Writers, New Literatures in the 1990s | https://doi.org/10.7765/9781526137999 | Rye | Gill | Michael | Worton | | | 2018 | Manchester University Press | PDF | 9781500000000 | | French literature -- Women authors -- History and criticism. | Women and literature -- France -- History -- 20th century. | | Creative Commons Attribution-NonCommercial-NoDerivatives 4.0 International | |
| Women's Emancipation and Civil Society Organisations: Challenging or Maintaining the Status Quo? | https://library.oapen.org/handle/20.500.12657/45780 | Schwabenland | Christina | | | | | 2017 | Policy Press | PDF | 978-1447324782 | | Non-governmental organizations -- Social aspects. | Women leaders | Women's rights | Creative Commons Attribution + Noncommercial + NoDerivatives 4.0 | |
| The Writing on the Wall: The Work of Joane Cardinal-Schubert | https://press.ucalgary.ca/books/9781552389492/ | Sharman | Lindsey | | | | | 2017 | University of Calgary Press | PDF | 978-1-55238-951-5 | | Cardinal-Schubert, Joane--1942-2009 | Art--Canada | | | |
| Feminist Moments: Reading Feminist Texts | 10.5040/9781474237970 | Smits | Katherine | Susan | Bruce | | | 2016 | Bloomsbury Academic | PDF, HTML | 978-1-4742-3041-4 | | Feminism--History | | | Creative Commons Attribution-NonCommercial-NoDerivatives 4.0 International License | |
| Women Judges in the Muslim World: A Comparative Study of Discourse and Practice | https://doi.org/10.1163/9789004342200 | Sonneveld | Nadia | Monika | Lindbekk | | | 2017 | Brill | PDF | 978-90-04-34220-0 | | Women judges -- Islamic countries | Women judges (Islamic law) | | Creative Commons Attribution + Noncommercial + NoDerivatives 4.0 International License | |
| Women and Knowledge in Early Christianity | https://doi.org/10.1163/9789004344938 | Tervahauta | Ulla | | | | | 2017 | Brill | PDF | 978-90-04-34493-8 | | Women in Christianity -- History -- Early church, ca. 30-600. | Gnosticism | Knowledge, Theory of -- History. | Creative Commons Attribution + Noncommercial + NoDerivatives 4.0 International License | |
| Women Writing War: From German Colonialism through World War I | https://doi.org/10.1515/9783110572001 | von Hammerstein | Katharina | Barbara | Kosta | Shoults | Julie | 2016 | De Gruyter | EPUB, PDF | 9783100000000 | | German literature -- Women authors -- History and criticism. | German literature -- Women authors -- History and criticism. | | | |
| Femicide across Europe: Theory, Research and Prevention | http://library.oapen.org/handle/20.500.12657/28243 | Weil | Shalva | Consuelo | Corradi | Naudi | Marceline | 2018 | Policy Press | PDF | 978-1447347163 | | Women -- Crimes against -- Europe -- Prevention. | Women -- Violence against -- Prevention | | Creative Commons Attribution-NonCommercial 4.0 International License | |
| Bodies of Information: Intersectional Feminism and Digital Humanities | https://dhdebates.gc.cuny.edu/projects/bodies-of-information | Wernimont | Jacqueline | Elizabeth | Losh | | | 2018 | University of Minnesota Press | HTML | 9781450000000 | | Feminism | Digital humanities | | All rights reserved | |
| Labor Education for Women Workers | https://tupress.temple.edu/open-access/labor-studies/11 | Wertheimer | Barbara Mayer | | | | | 1981 | Temple University Press | EPUB, MOBI, PDF | 978140000000 | | Women labor union members -- Training of -- United States. | Industrial relations -- Study and teaching -- United States. | | Creative Commons Attribution-NonCommercial-No Derivatives 4.0 United States License | |
| Women and Migration: Responses in Art and History | 10.11647/OBP.0153 | Willis | Deborah | Ellyn | Toscano | Nelson | Kalia Brooks | 2019 | Open Book Publishers | PDF, HTML | 9781800000000 | | Women immigrants -- History. | Women immigrants in art | Women immigrants in literature. | Creative Commons Attribution 4.0 International license | |
| ATS Women in Leadership: Celebrating Twenty Years | https://doi.org/10.31046/atlaopenpress.44 | Young | Mary H. | | | | | 2020 | ATLA Open Press | EPUB, PDF | 978-1-949800-14-2 | | Women in higher education -- United States | Bible colleges -- United States -- History | | | |
| Feminist Media: Participatory Spaces, Networks and Cultural Citizenship | 10.1515/transcript.9783839421574 | Zoble | Elke | Ricarda | Drueke | | | 2014 | transcript Verlag | PDF | 9783800000000 | | Feminism and mass media | Mass media and women | | | |
Updated March 2022