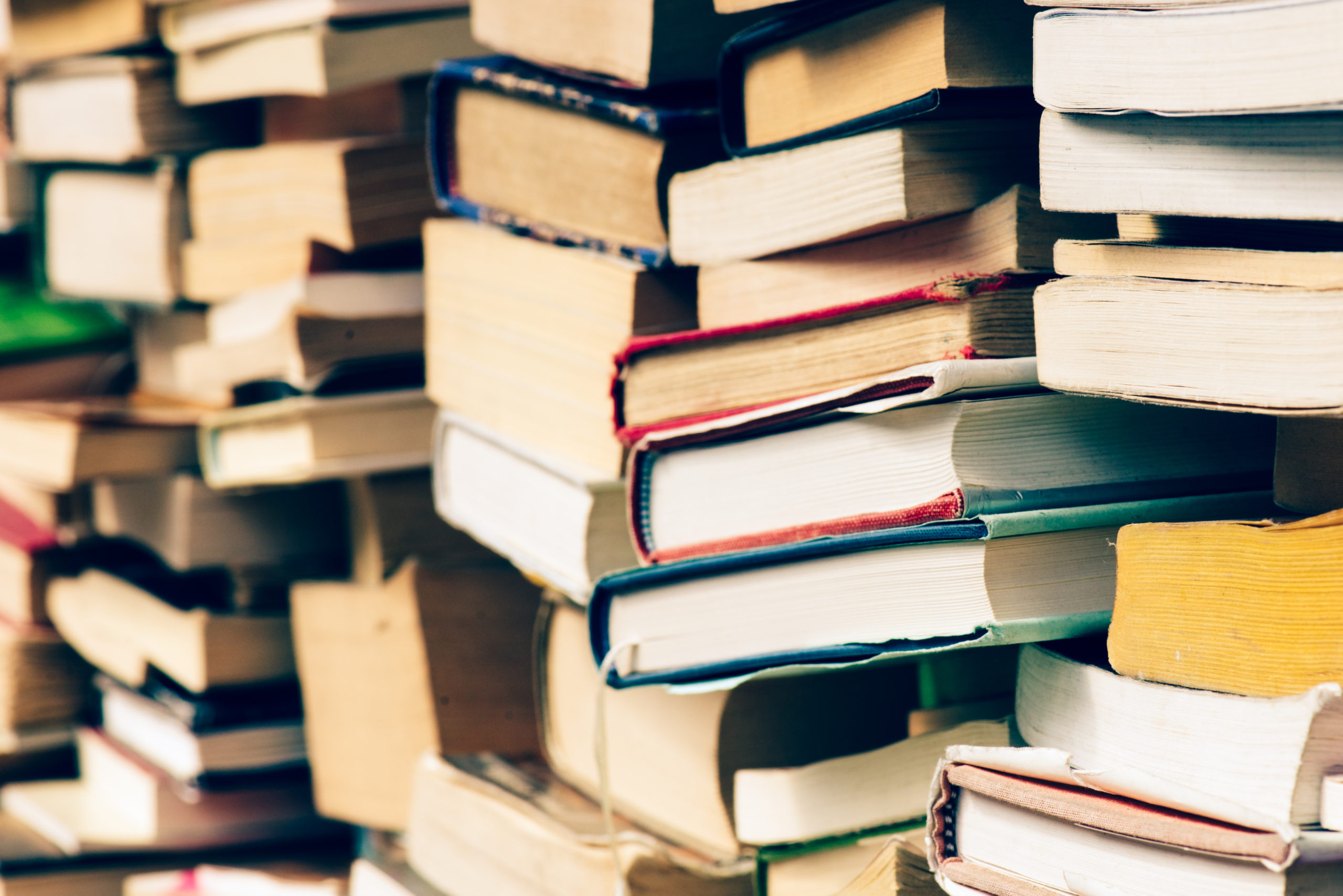 by Clare Doyle, OTH
This issue of OTH Bookshelf comprises over 120 academic open access titles in the areas of environmental and ecology studies, focusing on books that would be of most interest and value to HSS scholars and students.
The OTH list includes the book's author or editor names, title and title remainder, year of publication, publisher, and open access format (PDF, EPUB, MOBI, etc.) Subject headings in the list are taken from WorldCat records, if available: if not, original cataloging of subject headings is provided in WorldCat format, for consistency. The DOI (Digital Object Identifier) of the book is given if it is available on the publisher's website; if not, the URL is provided. The ISBNs listed are for the online version of the book if available, and if more than one online ISBN is available the ISBN for the PDF version has been preferred; if there is no online or e-book ISBN, the ISBN featured on the publisher's website is included. The book's license type (Creative Commons, etc.) is included if this has been provided by the publisher.
The OTH Bookshelf: Ecology and Environmental Studies lists titles from some 40 publishers: if our readers are aware of any title or publishers that are not included, please feel free to submit them for consideration. To be included in OTH Bookshelf, a book must be available to read online and/or download for free and must have been assigned an ISBN.
Download Spreadsheet Version (.xslx)
| Title | Year | Author 1 Last | Author 1 First | Editor 1 | Author 2 Last | Author 2 First | Editor 2 | Author 3 Last | Author 3 First | Editor 3 | Publisher | Format | ISBN | Edition | Subject 1 | Subject 2 | Subject 3 | DOI or URL | License |
| --- | --- | --- | --- | --- | --- | --- | --- | --- | --- | --- | --- | --- | --- | --- | --- | --- | --- | --- | --- |
| Environmental Groups and Legal Expertise: Shaping the Brexit Process | 2021 | Abbot | Carolyn | | Lee | Maria | | | | | UCL Press | PDF | 978-1-78735-858-4 | | Environmental law -- Europe. | Green movement -- Europe. | European Union -- Great Britain. | https://www.uclpress.co.uk/collections/open-access/products/155996 | Creative Commons 4.0 International licence |
| A People's Green New Deal | 2021 | Ajl | Max | | | | | | | | Pluto Press | EPUB | 9781790000000 | | Environmental policy -- United States | Green New Deal | Environmentalism -- United States | https://library.oapen.org/handle/20.500.12657/48775 | Creative Commons Attribution + Noncommercial + NoDerivatives |
| Bridging Cultural Concepts of Nature: Indigenous People and Protected Spaces of Nature | 2021 | Andersson | Rani-Henrik | editor | Cothran | Boyd | editor | Kekki | Saari | editor | Helsinki University Press | EPUB, MOBI, PDF | 978-952-369-059-2 | | Indigenous peoples. | Nature conservation. | Protected areas | https://doi.org/10.33134/AHEAD-1 | Creative Commons Attribution + Noncommercial + NoDerivatives 4.0 |
| The Power of the Periphery: How Norway Became an Environmental Pioneer for the World | 2020 | Anker | Peder | | | | | | | | Cambridge University Press | PDF | 9781110000000 | | Environmentalism -- Social aspects -- Norway. | Environmentalism -- Political aspects -- Norway. | Climatic changes. | https://doi.org/10.1017/9781108763851 | Cambridge Core Terms of Use |
| Transnational Japan in the Global Environmental Movement | 2017 | Avenell | Simon | | | | | | | | University of Hawai'i Press | PDF | 9780820000000 | | Green movement—Japan—History. | Environmentalism—Japan—History | Environmental protection—Japan—History | https://www.hawaiiopen.org/product/transnational-japan-in-the-global-environmental-movement/ | Creative Commons Attribution-NonCommercial-NoDerivatives 4.0 International |
| Meaningful Flesh: Reflections on Religion and Nature for a Queer Planet | 2018 | Bauman | Whitney A. | | | | | | | | punctum books | PDF | 978-1-947447-32-5 | | Human ecology -- Religious aspects. | Queer theory | | 10.21983/P3.0194.1.00 | Creative Commons BY-NC-SA 4.0 International |
| Sustainable Food Systems: The Role of the City | 2016 | Biel | Robert | | | | | | | | UCL Press | PDF | 9781910000000 | | Food supply | Urban agriculture | Food security | https://www.uclpress.co.uk/collections/open-access/products/83490 | Creative Commons Attribution 4.0 International Licence |
| Repurposing the Green Belt in the 21st Century | 2020 | Bishop | Peter | | | | | | | | UCL Press | PDF | 9781790000000 | | Greenbelts -- Great Britain. | | | https://www.uclpress.co.uk/collections/open-access/products/166268 | Creative Commons Attribution Non-Commercial No Derivatives 4.0 International Licence |
| Ice Blink: Navigating Northern Environmental History | 2017 | Bocking | Stephen | editor | Martin | Brad | editor | | | | University of Calgary Press | PDF | 978-1-55238-856-3 | | Canada, Northern -- Environmental conditions. | Arctic regions -- Environmental conditions. | Human ecology -- History. | http://hdl.handle.net/1880/51791 | Creative Commons Attribution Non-Commercial No Derivatives 4.0 International |
| Negotiating Climate Change in Crisis | 2021 | Bohm | Steffen | editor | Sullivan | Sian | editor | | | | Open Book Publishers | PDF, HTML | 9781800000000 | | Climate change mitigation. | Globalization -- Environmental aspects. | Sustainable development. | 10.11647/OBP.0265 | Creative Commons Attribution 4.0 International Licence |
| Environmental Alterities | 2021 | Bonelli | Cristobal | editor | Walford | Antonia | editor | | | | Mattering Press | EPUB, MOBI, PDF | 978-1-912729-14-2 | | Environmental sociology. | Environmental ethics. | Environmentalism -- Citizen participation | http://doi.org/10.28938/9781912729142 | Creative Commons Attribution-NonCommercial-ShareAlike 4.0 International License |
| Signs of Water: Community Perspectives on Water, Responsibility, and Hope | 2022 | Boschman | Robert | editor | Jakubec | Sonya L. | editor | | | | University of Calgary Press | PDF | 978-1-77385-236-2 | | Water conservation | Water-supply -- Management. | Water -- History | http://hdl.handle.net/1880/114420 | Creative Commons Attribution-NonCommercial-NoDerivatives 4.0 |
| Damming Grand Canyon: The 1923 USGS Colorado River Expedition | 2007 | Boyer | Diane E. | | Wells | Robert H. | | | | | Utah State University Press | PDF | 9780870000000 | | Grand Canyon (Ariz.) -- Description and travel. | Colorado River (Colo.-Mexico) -- Description and travel. | Water resources development -- Arizona -- Grand Canyon -- History -- 20th century. | https://digitalcommons.usu.edu/usupress_pubs/161 | Creative Commons By Attribution License |
| Climate Crisis and the 21st-Century British Novel | 2018 | Bracke | Astrid | | | | | | | | Bloomsbury Academic | PDF | 978-1-4742-7114-1 | | Climatic changes in literature. | Ecology in literature. | English fiction -- 21st century -- History and criticism. | https://www.bloomsburycollections.com/book/climate-crisis-and-the-21st-century-british-novel/ | Creative Commons Attribution + Noncommercial + NoDerivatives |
| Moving Natures: Mobility and the Environment in Canadian History | 2016 | Bradley | Ben | editor | Young | Jay | editor | Coates | Colin M. | editor | University of Calgary Press | PDF | 978-1-55238-861-7 | | Transportation -- Social aspects -- Canada -- History. | Tourism -- Social aspects -- Canada -- History. | Canada -- Environmental conditions -- History. | http://hdl.handle.net/1880/51203 | Creative Commons Attribution Non-Commercial No Derivatives 4.0 International Licence |
| Global Warming in Local Discourses: How Communities around the World Make Sense of Climate Change | 2020 | Brüggemann | Michael | editor | Rodder | Simone | editor | | | | Open Book Publishers | PDF, HTML | 9781800000000 | | Global environmental change -- Case studies | Social impact of environmental issues. | | 10.11647/OBP.0212 | Creative Commons Attribution 4.0 International Licence |
| Contextualizing Disaster | 2016 | Button | Gregory V. | editor | Schuller | Mark | | | | | Berghahn Books | PDF | 978-1-78920-477-3 | | Natural disasters -- Social aspects. | Natural disasters -- Press coverage. | Political ecology. | https://www.berghahnbooks.com/title/ButtonContextualizing | Creative Commons Attribution + Noncommercial + NoDerivatives 4.0 |
| Contemporary Fiction and Climate Uncertainty: Narrating Unstable Futures | 2022 | Caracciolo | Marco | | | | | | | | Bloomsbury Academic | PDF | 978-1-3502-3390-4 | | Climatic changes in literature. | Ecology in literature. | Fiction -- 21st century -- History and criticism. | https://www.bloomsburycollections.com/book/contemporary-fiction-and-climate-uncertainty-narrating-unstable-futures/ | Creative Commons Attribution-NonCommercial-NoDerivatives |
| Regime of Obstruction: How Corporate Power Blocks Energy Democracy | 2021 | Carroll | William K. | editor | | | | | | | Athabasca University Press | EPUB, PDF | 9781770000000 | | Energy policy -- Canada. | Oil sands industry -- Environmental aspects -- Canada. | Corporate power -- Canada. | https://doi.org/10.15215/aupress/9781771992893.01 | Creative Commons Attribution + Noncommercial + NoDerivatives 4.0 |
| An Ecological Theology of Liberation: Salvation and Political Ecology | 2019 | Castillo | Daniel Patrick | | | | | | | | Orbis Books | PDF | 9781610000000 | | Ecotheology | Liberation theology. | | https://library.oapen.org/handle/20.500.12657/52697 | All rights reserved |
| Civil Rights and the Environment in African-American Literature, 1895–1941 | 2017 | Claborn | John | | | | | | | | Bloomsbury Academic | PDF | 978-1-3500-0944-8 | | Environmentalism in literature. | Civil rights in literature. | American literature -- African American authors -- History and criticism. | https://www.bloomsburycollections.com/book/civil-rights-and-the-environment-in-african-american-literature-1895-1941/ | Creative Commons Attribution + Noncommercial + NoDerivatives |
| Environmental Activism on the Ground: Small Green and Indigenous Organizing | 2019 | Clapperton | jonathan | editor | Piper | Liza | editor | | | | University of Calgary Press | PDF | 978-1-77385-006-1 | | Environmentalism -- Case studies. | Indigenous peoples -- Politics and government -- Case studies. | | http://hdl.handle.net/1880/109482 | Creative Commons Attribution-NonCommercial-NoDerivatives 4.0 International License. |
| Provincialising Nature: Multidisciplinary Approaches to the Politics of the Environment in Latin America | 2016 | Coletta | Michela | editor | Raftopoulos | Malayna | editor | | | | University of London Press | PDF | 978-1-908857-81-1 | | Environmental policy -- Latin America. | Environmental protection -- Latin America. | Climatic changes -- Government policy -- Latin America. | https://humanities-digital-library.org/index.php/hdl/catalog/book/provincialising-nature | Creative Commons Attribution Non-Commercial No Derivatives 4.0 International Licence |
| Stolen Future, Broken Present: The Human Significance of Climate Change: | 2014 | Collings | David | | | | | | | | Open Humanities Press | PDF | 978-1-60785-314-5 | | Human beings -- Effect of climate on. | Climatic changes -- Social aspects. | Climatic changes -- Political aspects. | http://www.openhumanitiespress.org/books/titles/stolen-future-broken-present/ | Creative Commons By Attribution Share Alike License |
| The Comstocks of Cornell: John Henry Comstock and Anna Botsford Comstock | 2019 | Comstock | Anna Botsford | | Herrick | Glenn W. | editor | Smith | Ruby Green | editor | Cornell University Press | EPUB, PDF | 9781500000000 | | Naturalists/Biography | Comstock, Anna Botsford, -- 1854-1930. | Comstock, John Henry, -- 1849-1931. | https://www.cornellpress.cornell.edu/book/9781501740558/the-comstocks-of-cornell/#bookTabs=1 | Creative Commons Attribution-NonCommercial-NoDerivatives 4.0 International License. |
| Christian Faith and the Earth: Current Paths and Emerging Horizons in Ecotheology | 2014 | Conradie | Ernst M. | | | | | | | | Bloomsbury Academic | PDF | 978-0-567-06617-6 | | Human ecology--Religious aspects--Christianity. | Ecotheology | | 10.5040/9780567659613 | Creative Commons Attribution + Noncommercial + NoDerivatives |
| Sixty Years of Boom and Bust: The Impact of Oil in North Dakota, 1958-2018 | 2020 | Conway | Kyle | editor | | | | | | | The Digital Press at the University of North Dakota | PDF | 978-1-7345068-4-6 | | Petroleum industry and trade -- North Dakota. | Hydraulic fracturing -- Environmental aspects. | Oil fields -- North Dakota. | https://doi.org/10.31356/dpb014 | Creative Commons Attribution 4.0 International Licence |
| Workers and Dissent in the Redwood Empire | 1987 | Cornford | Daniel A. | | | | | | | | Temple University Press | PDF | 9781440000000 | | Redwood (Wood) | Forests and forestry -- California. | Lumbermen -- Labor unions -- California -- Humboldt County -- History. | https://tupress.temple.edu/open-access/labor-studies/3 | Creative Commons Attribution-NonCommercial-No Derivatives 4.0 United States License |
| Understanding the Global Energy Crisis | 2014 | Coyle | Eugene D. | | Simmons | Richard A. | | | | | Purdue University Press | PDF | 9781560000000 | | Energy consumption. | Renewable energy sources. | Energy policy | https://docs.lib.purdue.edu/purduepress_ebooks/29/ | Creative Commons Attribution 4.0 |
| Global Carbon Pricing:The Path to Climate Cooperation | 2017 | Cramton | Peter | editor | | | | | | | MIT Press | PDF | 9780260000000 | | Greenhouse gas mitigation | Environmental impact charges. | Carbon taxes | https://doi.org/10.7551/mitpress/10914.001.0001 | Creative Commons Attribution-NonCommercial-NoDerivatives 4.0 International Public License |
| Pacific Climate Cultures : Living Climate Change in Oceania | 2018 | Crook | Tony | | Rudiak-Gould | Peter | | | | | De Gruyter Open Poland | EPUB, PDF | 9783110000000 | | Climatic changes -- Islands of the Pacific. | Climatic changes -- Oceania. | | https://www.degruyter.com/document/doi/10.2478/9783110591415/html | Creative Commons Attribution Non-Commercial No Derivatives 4.0 Licence |
| Toxic Truths: Environmental Justice and Citizen Science in a Post-truth Age | 2020 | Davies | Thom | editor | Mah | Alice | editor | | | | Manchester University Press | PDF | 9781530000000 | | Environmental justice. | Environmental policy -- Citizen participation. | | https://doi.org/10.7765/9781526137005 | Creative Commons Attribution-NonCommercial-NoDerivs 3.0 Unported |
| Hydrohumanities: Water Discourse and Environmental Futures | 2021 | De Wolff | Kim | editor | Faletti | Rina C. | editor | Lopez-Calvo | Ignacio | editor | University of California Press | EPUB, MOBI, PDF | 978-0-520-38046-2 | | Hydrology -- Environmental aspects. | Water-supply -- Environmental aspects. | | 10.1525/luminos.115 | Creative Commons Attribution 4.0 |
| Theology and Ecology across the Disciplines: Our Care for Our Common Home | 2018 | Deane-Drummond | Celia | editor | Artinian-Kaiser | Rebecca | editor | | | | Bloomsbury Academic | PDF | 978-0-5676-7275-9 | | Nature -- Religious aspects -- Christianity. | Ecotheology | | https://www.bloomsburycollections.com/book/theology-and-ecology-across-the-disciplines-on-care-for-our-common-home/ | Creative Commons Attribution + Noncommercial + NoDerivatives |
| Water and Los Angeles: A Tale of Three Rivers, 1900–1941 | 2016 | Deverell | William | | Sitton | Tom | | | | | University of California Press | EPUB, MOBI, PDF | 978-0-520-96597-3 | | Water-supply -- California -- Los Angeles -- History -- 20th century. | Rivers -- California -- Los Angeles -- History -- 20th century. | | https://doi.org/10.1525/luminos.21 | Creative Commons Attribution + Noncommercial + NoDerivatives 4.0 |
| India in a Warming World: Integrating Climate Change and Development | 2020 | Dubash | Navroz K. | editor | | | | | | | Oxford University Press | PDF | 978-0-19-909839-2 | | Climate change mitigation -- India. | Environmental policy -- India. | | https://global.oup.com/academic/product/india-in-a-warming-world-9780199498734?cc=us&lang=en& | Creative Commons Attribution Non-Commercial No Derivatives 4.0 International |
| Water Rites: Reimagining Water in the West | 2018 | Ellis | Jim | editor | | | | | | | University of Calgary Press | PDF | 978-1-55238-999-7 | | Water-supply -- Social aspects -- Alberta. | Right to water -- Alberta. | Water conservation -- Alberta. | http://hdl.handle.net/1880/107767 | Creative Commons Attribution-NonCommercial-NoDerivatives 4.0 |
| Grounding Urban Natures: Histories and Futures of Urban Ecologies | 2019 | Ernstso | Henrik | editor | Sorlin | Sverker | editor | | | | MIT Press | PDF | 9780260000000 | | Urban ecology (Sociology) -- Case studies. | Urbanization -- Environmental aspects -- Case studies. | Sociology, Urban -- Philosophy. | https://doi.org/10.7551/mitpress/11600.001.0001 | Creative Commons Attribution-NonCommercial-NoDerivatives 4.0 International Public License |
| Plastic Legacies: Pollution, Persistence, and Politics | 2021 | Farrelly | Trisia | editor | Taffel | Sy | editor | Shaw | ian | editor | Athabasca University Press | EPUB, PDF | 9781770000000 | | Plastics -- Environmental aspects. | Plastics -- Social aspects. | Plastic scrap -- Environmental aspects. | https://doi.org/10.15215/aupress/9781771993272.01 | Creative Commons Attribution + Noncommercial + NoDerivatives 4.0 |
| Climate Change and Poverty: A New Agenda for Developed Nations | 2014 | Fitzpatrick | Tony | | | | | | | | Policy Press | PDF | 978-1447300861 | | Climatic changes -- Economic aspects -- Developed countries. | Climatic changes -- Social aspects -- Developed countries. | Poverty -- Environmental aspects -- Developed countries. | http://library.oapen.org/handle/20.500.12657/25181 | Creative Commons Attribution + Noncommercial + NoDerivatives 4.0 |
| Hard Water: Politics and Water Supply in Milwaukee, 1870-1995 | 2001 | Foss-Mollan | Kate | | | | | | | | Purdue University Press | PDF | 9781610000000 | | Water-supply -- Wisconsin -- Milwaukee -- History. | | | http://docs.lib.purdue.edu/purduepress_ebooks/12 | Creative Commons Attribution 4.0 |
| Inuit, Polar Bears, and Sustainable Use: Local, National and International Perspectives | 2009 | Freeman | Milton M.R. | editor | Foote | A. Lee | editor | | | | University of Alberta Press | PDF | 978-1-77212-190-2 | | Polar bear | Inuit -- Hunting. | Wildlife management -- Government policy -- Canada, Northern. | https://www.uap.ualberta.ca/titles/337-9781896445458-inuit-polar-bears-and-sustainable-use | |
| Climate Change Scepticism: A Transnational Ecocritical Analysis | 2019 | Garrard | Greg | | | | | | | | Bloomsbury Academic | PDF | 978-1-3500-5703-6 | | Climatic changes -- Public opinion. | Climatic changes -- Public opinion. | Climatic changes -- Political aspects. | https://www.bloomsburycollections.com/book/climate-change-scepticism-a-transnational-ecocritical-analysis/ | Creative Commons Attribution + Noncommercial + NoDerivatives |
| Maritime Poetics: From Coast to Hinterland | 2021 | Gee | Gabriel N. | editor | Wiedmer | Caroline | editor | | | | transcript verlag | PDF | 978-3-8394-5023-9 | | Port cities | Sea | | https://doi.org/10.14361/9783839450239 | Creative Commons Attribution-NonCommercial-NoDerivatives 4.0 |
| Cities and Wetlands: The Return of the Repressed in Nature and Culture | 2016 | Giblett | Rod | | | | | | | | Bloomsbury Academic | PDF | 978-1-4742-6984-1 | | Wetland ecology | Cities and towns -- Environmental aspects. | Wetlands | https://www.bloomsburycollections.com/book/cities-and-wetlands-the-return-of-the-repressed-in-nature-and-culture/ | Creative Commons Attribution + Noncommercial + NoDerivatives |
| Georges River Blues: Swamps, Mangroves and Resident Action, 1945–1980 | 2022 | Goodall | Heather | | | | | | | | Australian National University Press | EPUB, MOBI, PDF | 9781760000000 | | Estuarine ecology -- Australia -- New South Wales. | Georges River (Sutherland Shire, N.S.W.) -- Environmental conditions. | | http://doi.org/10.22459/GRB.2021 | Creative Commons Attribution Non-Commercial No Derivatives 4.0 International Licence |
| Landscape of Desire: Identity and Nature in Utah's Canyon Country | 2003 | Gordon | Greg | | | | | | | | Utah State University Press | PDF | 9780870000000 | | Natural history -- Utah. | Landscapes -- Utah. | Gordon, Greg, -- 1963- -- Travel -- Utah. | https://digitalcommons.usu.edu/usupress_pubs/142 | Creative Commons By Attribution License |
| The Environment in the Age of the Internet: Activists, Communication, and the Digital Landscape | 2016 | Graf | Heike | editor | | | | | | | Open Book Publishers | PDF, HTML | 9781780000000 | | Mass media and the environment. | Environmentalism in mass media. | Environmental activism | 10.11647/OBP.0096 | Creative Commons Attribution 4.0 International Licence |
| The Search for a Common Language: Environmental Writing and Education | 2005 | Graulich | Melody | | Crumbley | Paul | | | | | Utah State University Press | PDF | 978-0-87421-612-7 | | Environmental writing | Environmentalism and education | Communication in the environmental sciences. | https://digitalcommons.usu.edu/usupress_pubs/21 | Creative Commons By Attribution License |
| Vital Reenchantments: Biophilia, Gaia, Cosmos, and the Affectively Ecological | 2019 | Greyson | Lauren | | | | | | | | punctum books | PDF | 978-1-950192-07-6 | | Ecology -- Philosophy. | Nature -- Effect of human beings on | Nature conservation -- Philosophy. | 10.21983/P3.0240.1.00 | Creative Commons BY-NC-SA 4.0 International |
| Surveying Climate-Relevant Behavior: Measurements, Obstacles, and Implications | 2022 | Hadler | Markus | | | | | | | | Palgrave Macmillan | EPUB, PDF | 978-3-030-85796-7 | | Climatic changes -- Social aspects | Human ecology -- Study and teaching. | Sociology -- Methodology. | https://doi.org/10.1007/978-3-030-85796-7 | Creative Commons Attribution 4.0 International Licence |
| Mosquitopia: The Place of Pests in a Healthy World | 2021 | Hall | Marcus | editor | Tamir | Dan | editor | | | | Taylor & Francis Group | EPUB | 9781000000000 | | Mosquitoes -- Control -- Environmental aspects. | Natural history -- Philosophy | Mosquitoes as carriers of disease. | https://doi.org/10.4324/9781003056034 | Creative Commons Attribution Non-Commercial No Derivatives 4.0 Licence |
| Public Deliberation on Climate Change: Lessons from Alberta Climate Dialogue | 2018 | Hanson | Lorelei L. | | | | | | | | Athabasca University Press | EPUB, PDF | 978-1-77199-216-9 | | Climatic changes—Government policy—Alberta—Citizen participation | Climatic changes—Social aspects | | 10.15215/aupress/7981771992152.01 | Creative Commons Attribution Non-Commercial No Derivatives 4.0 International Licence |
| Water in Times of Climate Change: A Values-driven Dialogue | 2021 | Hasselaar | Jan Jorrit | editor | Umker | Elisabeth | editor | | | | Amsterdam University Press | EPUB, PDF | 9789050000000 | | Water-supply -- Management. | Water -- Religious aspects. | | https://doi.org/10.2307/j.ctv244ss53 | Creative Commons Attribution Non-Commercial 4.0 International Licence |
| Border Flows: A Century of the Canadian-American Water Relationship | 2016 | Heasley | Lynne | editor | | | | | | | University of Calgary Press | PDF | 978-1-55238-897-6 | | Water-supply -- Canada -- Management. | Water-supply -- United States -- Management. | Canadian-American Border Region. | http://hdl.handle.net/1880/51751 | Creative Commons Attribution Non-Commercial No Derivatives 4.0 International Licence |
| The Environmental Turn in Postwar Sweden: A New History of Knowledge | 2021 | Heidenblad | David Larsson | | | | | | | | Lund University Press | PDF | 978-91-985577-4-9 | | Environmentalism -- Sweden | Social impact of environmental issues -- Sweden | | https://www.lunduniversitypress.lu.se/books/9650284/ | Creative Commons Attribution + Noncommercial + NoDerivatives 4.0 |
| Creatures of Habitat: The Changing Nature of Wildlife and Wild Places in Utah and the Intermountain West | 2001 | Hengesbaugh | Mark Gerard | | | | | | | | Utah State University Press | PDF | 9780870000000 | | Habitat (Ecology) -- Utah. | Animals -- Utah. | Habitat (Ecology) -- Great Basin. | https://digitalcommons.usu.edu/usupress_pubs/131 | Creative Commons By Attribution License |
| The Resistance Dilemma: Place-Based Movements and the Climate Crisis | 2021 | Hoberg | George | | | | | | | | MIT Press | PDF | 9780260000000 | | Environmentalism -- North America -- Citizen participation. | Climate change mitigation -- North America. | Climatic changes -- Government policy -- North America. | https://doi.org/10.7551/mitpress/13668.001.0001 | Creative Commons Attribution-NonCommercial-NoDerivatives 4.0 International Public License |
| Cooling Down: Local Responses to Global Climate Change | 2022 | Hoffman | Susanna M | editor | Eriksen | Thomas Hylland | editor | Mendes | Paulo | editor | Berghahn Books | EPUB, PDF | 978-1-80073-298-8 | | Climatic changes -- Social aspects -- Case studies. | Climatic changes -- Effect of human beings on. | | https://www.berghahnbooks.com/title/EriksenCooling | Creative Commons Attribution-NonCommercial-NoDerivatives 4.0 International License |
| Addressing the Climate Crisis: Local action in theory and practice | 2022 | Howarth | Candice | editor | Lane | Matthew | editor | Slevin | Amanda | editor | Palgrave Macmillan | EPUB, PDF | 978-3-030-79739-3 | | Environmental policy. | Climate change mitigation | Sustainable development. | https://doi.org/10.1007/978-3-030-79739-3 | Creative Commons 4.0 International licence |
| Ecologics: Wind and Power in the Anthropocene | 2019 | Howe | Cymene | | | | | | | | Duke University Press | PDF | 9781480000000 | | Renewable energy sources -- Mexico -- Tehuantepec, Isthmus of. | Energy development -- Political aspects. | Wind power -- Mexico -- Tehuantepec, Isthmus of. | http://library.oapen.org/handle/20.500.12657/24898 | Creative Commons Attribution 4.0 International Licence |
| Energy without Conscience: Oil, Climate Change, and Complicity | 2017 | Hughes | David McDermott | | | | | | | | Duke University Press | PDF | 9780820000000 | | Energy industries -- Environmental aspects. | Petroleum industry and trade -- Moral and ethical aspects. | Moral and ethical aspects. | http://library.oapen.org/handle/20.500.12657/31758 | Creative Commons Attribution Non-Commercial No Derivatives 4.0 International Licence |
| Ecocriticism and Italy: Ecology, Resistance, and Liberation | 2016 | Iovino | Serenella | | | | | | | | Bloomsbury Academic | PDF | 978-1-4725-7166-3 | | Ecocriticism -- Italy. | Nature in literature | Environmentalism -- Italy | https://www.bloomsburycollections.com/book/ecocriticism-and-italy-ecology-resistance-and-liberation/ | Creative Commons Attribution + Noncommercial + NoDerivatives |
| Shadowing the Anthropocene: Eco-Realism for Turbulent Times | 2018 | Ivakhiv | Adrian | | | | | | | | punctum books | PDF | 978-1-947447-8-75. DOI | | Environmental psychology. | Nature -- Effect of human beings on | Geology, Stratigraphic -- Anthropocene | 10.21983/P3.0211.1.00 | Creative Commons BY-NC-SA 4.0 International |
| Baffin Island: Field Research and High Arctic Adventure, 1961-67 | 2016 | Ives | Jack D. | | | | | | | | University of Calgary Press | PDF | 978-1-55238-831-0 | | Arctic regions -- Research -- Canada -- History -- 20th century. | Ives, Jack D. -- Travel -- Nunavut -- Baffin Island. | | http://hdl.handle.net/1880/51093 | Creative Commons Attribution Non-Commercial No Derivatives 4.0 International |
| The Citizen's Guide to Climate Success: Overcoming Myths that Hinder Progress | 2020 | Jaccard | Mark | | | | | | | | Cambridge University Press | PDF | 9781110000000 | | Environmentalism -- Citizen participation | Climatic changes -- Government policy. | Energy policy | https://doi.org/10.1017/9781108783453 | Cambridge Core Terms of Use |
| Blue Ridge Parkway: The First 50 Years | 1985 | Jolley | Harley E. | | Blake | William A. | illustrator | | | | Appalachian Consortium Press | EPUB, PDF | 9780910000000 | | Blue Ridge Parkway (N.C. and Va.) -- History. | | | https://omeka.library.appstate.edu/items/show/43667 | Creative Commons Attriubtion 3.0 United States License |
| Biocultural Diversity and Indigenous Ways of Knowing: Human Ecology in the Arctic | 2009 | Kassam | Karim-Aly S | | | | | | | | University of Calgary Press | PDF | 978-1-55238-293-6 | | Human ecology -- Arctic regions. | Biodiversity conservation -- Arctic regions. | Indigenous peoples -- Arctic regions. | http://hdl.handle.net/1880/48645 | Creative Commons Attribution Non-Commercial No Derivatives 3.0 Unported |
| The Politics of Rights of Nature: Strategies for Building a More Sustainable Future | 2021 | Kauffman | Craig M. | | Martin | Pamela L. | | | | | MIT Press | PDF | 9780260000000 | | Environmental policy. | Rights of nature | Environment -- Law and legislation | https://doi.org/10.7551/mitpress/13855.001.0001 | Creative Commons Attribution-NonCommercial-NoDerivatives 4.0 International License. |
| Rivers of the Anthropocene | 2017 | Kelly | Jason M. | editor | | | | | | | University of California Press | EPUB, MOBI, PDF | 978-0-520-96793-9 | | Rivers -- Environmental aspects. | Human ecology | | https://doi.org/10.1525/luminos.43 | Creative Commons Attribution + Noncommercial + NoDerivatives 4.0 |
| Sustainability Matters: Prospects for a Just Transition in Calgary, Canada's Petro-City | 2021 | Keough | Noel | | Gitter | Geoff | | | | | University of Calgary Press | PDF | 978-1-77385-250-8 | | Sustainable urban development -- Alberta -- Calgary. | City planning -- Environmental aspects -- Alberta -- Calgary. | Sustainable living -- Alberta -- Calgary. | http://hdl.handle.net/1880/113895 | Creative Commons Attribution + Noncommercial + NoDerivatives 4.0 |
| A Perfect Storm in the Amazon Wilderness: Success and Failure in the Fight to Save an Ecosystem of Critical Importance to the Planet | 2007 | Killeen | Timothy J. | | | | | | | | White Horse Press | PDF | 9781930000000 | | Amazon River Region -- Conservation. | Pé-de-Gigante Cerrado (Brazil) -- Conservation. | Integración de la Estructura Regional de Sudamérica (Project) | https://www.whpress.co.uk/publications/2021/04/22/a-perfect-storm-in-the-amazon-wilderness/ | Creative Commons Attribution 4.0 International Licence |
| Politics and the Environment in Eastern Europe | 2021 | Kovacs | Eszter Krasznai | editor | | | | | | | Open Book Publishers | PDF, HTML | 978-1-80064-134-1 | | Environmental policy -- Europe, Eastern | Europe, Eastern -- Politics and government - 21st century | | 10.11647/OBP.0244 | Creative Commons Attribution 4.0 International Licence |
| Advancing Environmental Education Practice | 2020 | Krasny | Marianne E. | | | | | | | | Cornell University Press | EPUB, PDF | 9781500000000 | | Environmental education -- Social aspects. | | | https://www.cornellpress.cornell.edu/book/9781501747090/advancing-environmental-education-practice/#bookTabs=4 | Creative Commons Attribution-NonCommercial-NoDerivatives 4.0 International License |
| Delta Life: Exploring Dynamic Environments where Rivers Meet the Sea | 2021 | Krause | Franz | editor | Harris | Mark | editor | | | | Berghahn Books | EPUB, PDF | 978-1-80073-416-6 | | Deltas -- Environmental aspects. | Ethnology | | https://www.berghahnbooks.com/title/KrauseDelta | Creative Commons Attribution-NonCommercial-ShareAlike 4.0 International License |
| Situating Sustainability: A Handbook of Contexts and Concepts | 2021 | Krieg | C. Parker | editor | Toivanen | Reeta | editor | | | | Helsinki University Press | EPUB, MOBI, PDF | 978-952-369-051-6 | | Sustainability -- International cooperation. | Environmental policy. | | https://doi.org/10.33134/HUP-14 | Creative Commons Attribution + Noncommercial + NoDerivatives 4.0 |
| Bodies in Protest: Environmental Illness and the Struggle Over Medical Knowledge | 1997 | Kroll-Smith | Steve | editor | Floyd | H. Hugh | | | | | NYU Press | HTML | 9780810000000 | | Environmentally induced diseases. | Allergy and Immunology | | 10.18574/nyu/9780814749234.001.0001 | Creative Commons Attribution-NonCommercial-ShareAlike 4.0 International License |
| Nerd Ecology: Defending the Earth with Unpopular Culture | 2018 | Lioi | Anthony | | | | | | | | Bloomsbury Academic | PDF | 978-1-4725-6765-9 | | Environmental sociology. | Ecology in popular culture | Ecology in literature | 10.5040/9781474219730 | Creative Commons Attribution + Noncommercial + NoDerivatives |
| Exploring Desert Stone: John N. Macomb's 1859 Expedition to the Canyonlands of the Colorado | 2010 | Madsen | Steven K. | | | | | | | | Utah State University Press | PDF | 978-0-87421-707-0 | | Geological surveys -- Four Corners Region -- History -- 19th century. | Colorado River (Colo.-Mexico) -- Discovery and exploration. | Macomb, J. N. -- (John N.), -- 1810 or 1811-1889 -- Travel -- Four Corners Region. | https://digitalcommons.usu.edu/usupress_pubs/116 | Creative Commons By Attribution License |
| Life, Fish and Mangroves: Resource Governance in Coastal Cambodia | 2012 | Marschke | Melissa | | | | | | | | University of Ottowa Press | PDF | 9780780000000 | | Natural resources -- Co-management -- Cambodia. | Natural resources -- Government policy -- Cambodia. | Fishery co-management -- Cambodia. | https://press.uottawa.ca/life-fish-and-mangroves.html | |
| Landscaping on the New Frontier: Waterwise Design for the Intermountain West | 2009 | Meyer | Susan E. | | | | | | | | Utah State University Press | PDF | 9780870000000 | | Native plant gardening ; Great Basin. | Landscape irrigation ; Great Basin. | Natural landscaping ; Great Basin. | https://digitalcommons.usu.edu/usupress_pubs/163 | Creative Commons By Attribution License |
| Living Earth Community: Multiple Ways of Being and Knowing | 2020 | Mickey | Sam | editor | Tucker | Mary Evelyn | editor | Grim | John | editor | Open Book Publishers | PDF, HTML | 9781780000000 | | Human ecology | Social impact of environmental issues | Sustainability -- Social aspects | 10.11647/OBP.0186 | Creative Commons Attribution-NonCommercial-NoDerivs License |
| Right Research: Modelling Sustainable Research Practices in the Anthropocene | 2021 | Miya | Chelsea | editor | Rossier | Oliver | editor | Rockwell | Geoffrey | | Open Book Publishers | PDF, HTML | 9781780000000 | | Research -- Methodology | Research -- Environmental aspects | Education -- Environmental aspects | 10.11647/OBP.0213 | Creative Commons Attribution 4.0 International Licence |
| Footprints in Paradise: Ecotourism, Local Knowledge, and Nature Therapies in Okinawa | 2017 | Murray | Andrea E. | | | | | | | | Berghahn Books | EPUB, PDF | 978-1-78533-473-3 | | Ecotourism -- Japan -- Okinawa Island. | Economic development -- Japan -- Okinawa Island. | Traditional ecological knowledge -- Japan -- Okinawa Island. | https://www.berghahnbooks.com/title/MurrayFootprints | Creative Commons Attribution-NonCommercial-NoDerivatives 4.0 International License |
| Small is Necessary: Shared Living on a Shared Planet | 2018 | Nelson | Anitra | | | | | | | | Pluto Press | EPUB | 9781790000000 | | Ecological houses. | Shared housing -- Sociological aspects. | | http://library.oapen.org/handle/20.500.12657/30716 | Creative Commons Attribution + Noncommercial + NoDerivatives |
| Transactions with the World: Ecocriticism and the Environmental Sensibility of New Hollywood | 2016 | O'Brien | Adam | | | | | | | | Berghahn Books | PDF | 978-1-78920-468-1 | | Environmentalism in motion pictures. | Ecology in motion pictures. | Motion pictures -- United States -- History -- 20th century. | https://www.berghahnbooks.com/title/OBrienTransactions | Creative Commons Attribution-NonCommercial-NoDerivatives 4.0 International License |
| Addressing Tipping Points for a Precarious Future | 2013 | O'Riordan | Timothy | editor | Lenton | Timothy | | | | | Oxford University Press | PDF | 9780200000000 | | Social stability | Climatic changes -- Social aspects. | | https://global.oup.com/academic/product/addressing-tipping-points-for-a-precarious-future-9780197265536?q=9780197265536&lang=en&cc=gb# | Creative Commons Attribution Non-Commercial No Derivatives 4.0 International Licence |
| Decolonising Blue Spaces in the Anthropocene: Freshwater management in Aotearoa New Zealand | 2021 | Parsons | Meg | | Fisher | Karen | | Crease | Roa Petra | | Palgrave Macmillan | EPUB, PDF | 978-3-030-61071-5 | | Water-supply -- Management -- New Zealand | Environmental justice -- New Zealand | Maori (New Zealand people) | https://doi.org/10.1007/978-3-030-61071-5 | Creative Commons Attribution 4.0 International Licence |
| Flint Fights Back: Environmental Justice and Democracy in the Flint Water Crisis | 2019 | Pauli | Benjamin J. | | | | | | | | MIT Press | PDF | 9780260000000 | | Environmental justice -- Michigan -- Flint. | Water quality management -- Michigan -- Flint. | Political participation -- Michigan -- Flint. | https://doi.org/10.7551/mitpress/11363.001.0001 | Creative Commons Attribution-NonCommercial-NoDerivatives 4.0 International Public License |
| Fundamentals for the Anthropocene | 2019 | Pearce | Jack | | | | | | | | De Gruyter Open Poland | EPUB, PDF | 9783110000000 | | Globalization -- Environmental aspects. | Natural history -- Philosophy | Ontology | https://www.degruyter.com/document/doi/10.1515/9783110567311/html | Creative Commons Attribution-NonCommercial-NoDerivs 4.0 Licens |
| Environment in the Lives of Children and Families: Perspectives from India and the UK | 2017 | Phoenix | Ann | | | | | | | | Policy Press | PDF | 978-1447339199 | | Children and the environment -- Great Britain. | Children and the environment -- India. | | http://library.oapen.org/handle/20.500.12657/31174 | Creative Commons Attribution + Noncommercial + NoDerivatives 4.0 |
| Burning Up: A Global History of Fossil Fuel Consumption | 2016 | Pirani | Simon | | | | | | | | Pluto Press | EPUB | 9780750000000 | | Energy consumption -- History. | Fossil fuels -- Economic aspects. | Fossil fuels -- Environmental aspects. | http://library.oapen.org/handle/20.500.12657/25937 | Creative Commons Attribution + Noncommercial + NoDerivatives |
| Anthropocene Islands: Entangled Worlds | 2021 | Pugh | Jonathan | editor | Chandler | David | editor | | | | University of Westminster Press | EPUB, MOBI, PDF | 978-1-914386-01-5 | | Island ecology | Nature -- Effect of human beings on | Islands in literature | https://doi.org/10.16997/book52 | Creative Commons Attribution-NonCommercial-NoDerivatives 4.0 |
| Building Green: Environmental Architects and the Struggle for Sustainability in Mumbai | 2017 | Rademacher | Anna | | | | | | | | University of California Press | EPUB, MOBI, PDF | 978-0-520-96872-1 | | Sustainable architecture -- India -- Mumbai. | Urban ecology (Sociology) -- India -- Mumbai. | Architecture -- Environmental aspects -- India -- Mumbai. | https://doi.org/10.1525/luminos.42 | Creative Commons Attribution + Noncommercial + NoDerivatives 4.0 |
| Natural Resource Development and Human Rights in Latin America: State and Non-state Actors in the Promotion of and Opposition to Extractivism | 2017 | Raftopoulos | Malayna | editor | Poweska | Radosław | editor | | | | University of London Press | PDF | 978-1-912250-4-17 | | Sustainable development -- Latin America | Natural resources -- Latin America | Human rights -- Environmental aspects -- Latin America | 10.14296/0520.9781912250417 | Creative Commons Attribution Non-Commercial No Derivatives 4.0 International Licence |
| Greenwor(l)ds: Ecocritical Readings of Canadian Women's Poetry | 1999 | Relke | Diana M. A. | | | | | | | | University of Calgary Press | PDF | 978-1-55238-358-2 | | Women authors -- Canada -- History -- 20th century. | Ecology in literature. | Canadian poetry -- 20th century -- History and criticism. | http://hdl.handle.net/1880/49342 | Creative Commons Attribution Non-Commercial No Derivatives 3.0 Unported |
| Rebuilding Central Park: A Management and Restoration Plan | 1987 | Rogers | Elizabeth Rogers | | Cramer | Marianne | editor | | | | MIT Press | PDF | 9780260000000 | | Central Park (New York, N.Y.) | City planning -- Environmental aspects. | Urban ecology (Sociology) | https://doi.org/10.7551/mitpress/5808.001.0001 | Creative Commons Attribution-NonCommercial-NoDerivatives 4.0 International Public License |
| Ecology & wonder in the Canadian Rocky Mountain Parks World Heritage Site | 2010 | Sandford | Robert William | | | | | | | | Athabasca University Press | PDF | 9781900000000 | | Ecology -- Canadian Rocky Mountain Parks World Heritage Site (Alta. and B.C.) | Environmental protection -- Canadian Rocky Mountain Parks World Heritage Site (Alta. and B.C.) | National parks and reserves -- Canadian Rocky Mountain Parks World Heritage Site (Alta. and B.C.) -- Management. | https://www.aupress.ca/books/120169-ecology-wonder-in-the-canadian-rocky-mountain-parks-world-heritage-site/ | Creative Commons License, Attribution-Noncommercial-No Derivative Works 2.5 Canada |
| Embracing watershed politics | 2008 | Schlager | Edella | | Blomquist | William | | | | | University Press of Colorado | EPUB | 978-0-87081-975-9 | | Watershed management—Political aspects—United States | Integrated water development—United States. | | http://read.upcolorado.com/projects/embracing-watershed-politics | Creative Commons Attribution Non-Commercial No Derivatives 4.0 International Licence |
| Engineering the Climate: Science, Politics, and Visions of Control | 2021 | Schubert | Julia | | | | | | | | Mattering Press | EPUB, MOBI, PDF | 978-1-912729-26-5 | | Climate change mitigation. | Weather control | Climatic changes -- Political aspects | http://doi.org/10.28938/9781912729265 | Creative Commons Attribution-NonCommercial-ShareAlike 4.0 International Licence |
| Fuel: An Ecocritical History | 2018 | Scott | Heidi C.M. | | | | | | | | Bloomsbury Academic | PDF | 978-1-3500-5399-1 | | Fuel in literature | Power resources in literature | Sustainable living | https://www.bloomsburycollections.com/book/fuel-an-ecocritical-history/ | Creative Commons Attribution + Noncommercial + NoDerivatives |
| Climate of the Middle: Understanding Climate Change as a Common Challenge | 2022 | Siegmann | Argen | editor | | | | | | | Springer | EPUB, PDF | 978-3-030-85322-8 | | Climatic changes -- Moral and ethical aspects. | Climatic changes -- Social aspects. | Climatic changes -- Government policy. | https://doi.org/10.1007/978-3-030-85322- | Creative Commons Attribution 4.0 International Licence |
| The Anthroposcene of Weather and Climate: Ethnographic Contributions to the Climate Change Debate | 2021 | Sillitoe | Paul | editor | | | | | | | Berghahn Books | PDF | 978-1-80073-278-0 | | Climatic changes -- Social aspects -- Case studies. | Weather -- Social aspects -- Case studies. | Climatic changes -- Effect of human beings on. | https://www.berghahnbooks.com/title/SillitoeAnthroposcene | Creative Commons Attribution + Noncommercial + NoDerivatives 4.0 |
| Rethinking Sustainable Cities: Accessible, Green and Fair | 2018 | Simon | David | editor | | | | | | | Policy Press | PDF | 978-1447332855 | | Sustainable urban development. | City planning -- Environmental aspects. | | http://library.oapen.org/handle/20.500.12657/32166 | Creative Commons Attribution + Noncommercial + NoDerivatives 4.0 |
| Anthropological Perspectives on Environmental Communication | 2022 | Sjölander-Lindqvist | Annelie | editor | Murin | Ivan | editor | Dove | Michael E. | editor | Palgrave Macmillan | EPUB, PDF | 978-3-030-78040-1 | | Communication in the environmental sciences -- Social aspects. | Sustainability -- Social aspects. | | https://doi.org/10.1007/978-3-030-78040-1 | Creative Commons Attribution 4.0 International Licence |
| The New Nature Writing: Rethinking the Literature of Place | 2017 | Smith | Jos | | | | | | | | Bloomsbury Academic | PDF | 978-1-4742-7503-3 | | Landscapes in literature. | Nature in literature. | Nature in literature | https://www.bloomsburycollections.com/book/the-new-nature-writing-rethinking-the-literature-of-place/ | Creative Commons Attribution + Noncommercial + NoDerivatives |
| Greening the Maple: Canadian Ecocriticism in Context | 2013 | Soper | Ella | editor | Bradley | Nicholas | editor | | | | University of Calgary Press | PDF | 978-1-55238-547-0 | | Ecocriticism -- Canada. | Ecology in literature. | Nature in literature. | http://hdl.handle.net/1880/49884 | Creative Commons Attribution Non-Commercial No Derivatives 3.0 Unported |
| In Catastrophic Times: Resisting the Coming Barbarism | 2015 | Stengers | Isabelle | | | | | | | | Open Humanities Press | PDF | 978-1-78542-010-8 | | Global environmental change. | Nature -- Effect of human beings on | Human ecology | http://www.openhumanitiespress.org/books/titles/in-catastrophic-times/ | Creative Commons Attribution + Noncommercial + NoDerivatives |
| Understanding the Rights of Nature : A Critical Introduction | 2022 | Tanasescu | Mihnea | | | | | | | | transcript verlag | PDF | 978-3-8394-5431-2 | | Environmental policy. | Rights of nature | Social philosophy | https://doi.org/10.14361/9783839454312 | Creative Commons Attribution-NonCommercial-NoDerivatives 4.0 |
| Earth 2020: An Insider's Guide to a Rapidly Changing Planet | 2020 | Tortell | Philippe | editor | | | | | | | Open Book Publishers | PDF, HTML | 978-1-78374-847-1 | | Climate change mitigation | Global environmental change | Human ecology | 10.11647/OBP.0193 | Creative Commons 4.0 International licence |
| Water and Society: Changing Perceptions of Societal and Historical Development | 2021 | Tvedt | Terje | | | | | | | | Bloomsbury Academic | PDF | 978-0-7556-0649-8 | | Water and civilization. | Water -- Social aspects. | | https://www.bloomsburycollections.com/book/water-and-society-changing-perceptions-of-societal-and-historical-development/ | Creative Commons Attribution + Noncommercial + NoDerivatives |
| Social Sustainability, Past and Future; Undoing Unintended Consequences for the Earth's Survival | 2019 | van der Leeuw | Sander | | | | | | | | Cambridge University Press | PDF | 9781110000000 | | Environmental sociology. | Sustainability -- Social aspects. | Environmentalism -- Social aspects. | https://doi.org/10.1017/9781108595247 | Cambridge Core Terms of Use |
| Imaginative Ecologies: Inspiring Change through the Humanities | 2022 | Villanueva-Romero | Diana | editor | Kerslake | Lorraine | editor | Flys-Junquera | Carmen | editor | Brill | PDF | 978-90-04-50127-0 | | Human ecology and the humanities | Environmental justice. | Ecocriticism | https://doi.org/10.1163/9789004501270 | Creative Commons Attribution Non-Commercial 4.0 International Licence |
| Nature Guiding | 2018 | Vinal | William Gould | | | | | | | | Cornell University Press | EPUB, PDF | 9781500000000 | | Nature study | | | https://www.cornellpress.cornell.edu/book/9781501740879/nature-guiding/#bookTabs=1 | Creative Commons Attribution-NonCommercial-NoDerivatives 4.0 International License |
| Virtuous Waters: Mineral Springs, Bathing, and Infrastructure in Mexico | 2018 | Walsh | Carey | | | | | | | | University of California Press | EPUB, MOBI, PDF | 978-0-520-96539-3 | | Mineral waters -- Mexico -- Mexico City. | Baths -- Mexico -- Mexico City -- History. | Water -- Mexico -- Mexico City -- History. | https://doi.org/10.1525/luminos.48 | Creative Commons Attribution + Noncommercial + NoDerivatives 4.0 |
| Country, Native Title and Ecology | 2012 | Weir | Jessica K. | editor | | | | | | | Australian National University Press | EPUB, MOBI, PDF | 9781920000000 | | Native title (Australia) -- Environmental aspects -- Australia. | Aboriginal Australians -- Land tenure. | Environmental management. | http://doi.org/10.22459/CNTE.03.2012 | All rights reserved |
| Environment and Post-Soviet Transformation in Kazakhstan's Aral Sea Region: Sea Changes | 2021 | Wheeler | William | | | | | | | | UCL Press | PDF | 9781800000000 | | Aral Sea (Uzbekistan and Kazakhstan) -- Environmental conditions. | Human ecology -- Aral Sea (Uzbekistan and Kazakhstan) | Economic development -- Aral Sea (Uzbekistan and Kazakhstan) | https://www.uclpress.co.uk/collections/open-access/products/177350 | Creative Commons Attribution Non-Commercial 4.0 International Licence |
| Mountain, Water, Rock, God: Understanding Kedarnath in the Twenty-First Century | 2018 | Whitmore | Luke | | | | | | | | University of California Press | EPUB, MOBI, PDF | 978-0-520-97015-1 | | Kidārnāṭh (Temple : Kedāranātha, India) | Ecology -- Religious aspects -- Hinduism. | Natural disasters -- Religious aspects -- Hinduism. | https://doi.org/10.1525/luminos.61 | Creative Commons Attribution + Noncommercial + NoDerivatives 4.0 |
| Ecological Justice and the Extinction Crisis: Giving Living Beings their Due | 2020 | Wienhues | Anna | | | | | | | | Bristol University Press | PDF | 978-1529208528 | | Environmental ethics. | Environmental policy | | https://library.oapen.org/handle/20.500.12657/49604 | Creative Commons Attribution-NonCommercial-NoDerivatives 4.0 |
| Global Meat: Social and Environmental Consequences of the Expanding Meat Industry | 2019 | Winders | Bill | editor | Ransom | Elizabeth | editor | | | | MIT Press | PDF | 9780260000000 | | Meat industry and trade -- Environmental aspects | | | https://doi.org/10.7551/mitpress/11868.001.0001 | Creative Commons Attribution-NonCommercial-NoDerivatives 4.0 International Public License |
| The Nature of Northern Australia: Its Natural Values, Ecological Processes and Future Prospects | 2007 | Woinarski | John | | | | | | | | Australian National University Press | EPUB, MOBI, PDF | 9781920000000 | | Human ecology -- Australia, Northern. | Environmental sciences -- Australia, Northern. | Human geography -- Australia, Northern. | http://doi.org/10.22459/NNA.07.2007 | All rights reserved |
| On an Ungrounded Earth: Towards a New Geophilosophy | 2013 | Woodard | Ben | | | | | | | | punctum books | PDF | 978-0-6157853-8-7 | | Earth (Planet) -- Philosophy. | | | 10.21983/P3.0025.1.00 | Creative Commons Attribution Non-Commercial No Derivatives 3.0 |
| Literature as Cultural Ecology: Sustainable Texts | 2016 | Zapf | Herbert | | | | | | | | Bloomsbury Academic | PDF | 978-1-4742-7467-8 | | Environment in literature. | Nature in literature | Ecology in literature | 10.5040/9781474274685 | Creative Commons Attribution + Noncommercial + NoDerivatives |
| Governing the Climate-Energy Nexus: Institutional Complexity and Its Challenges to Effectiveness and Legitimacy | 2020 | Zelli | Fariborz | editor | | | | | | | Cambridge University Press | PDF | 9781110000000 | | Global environmental change -- Government policy. | Fossil fuels -- Government policy. | Renewable energy sources -- Government policy. | https://doi.org/10.1017/9781108676397 | Cambridge Core Terms of Use |