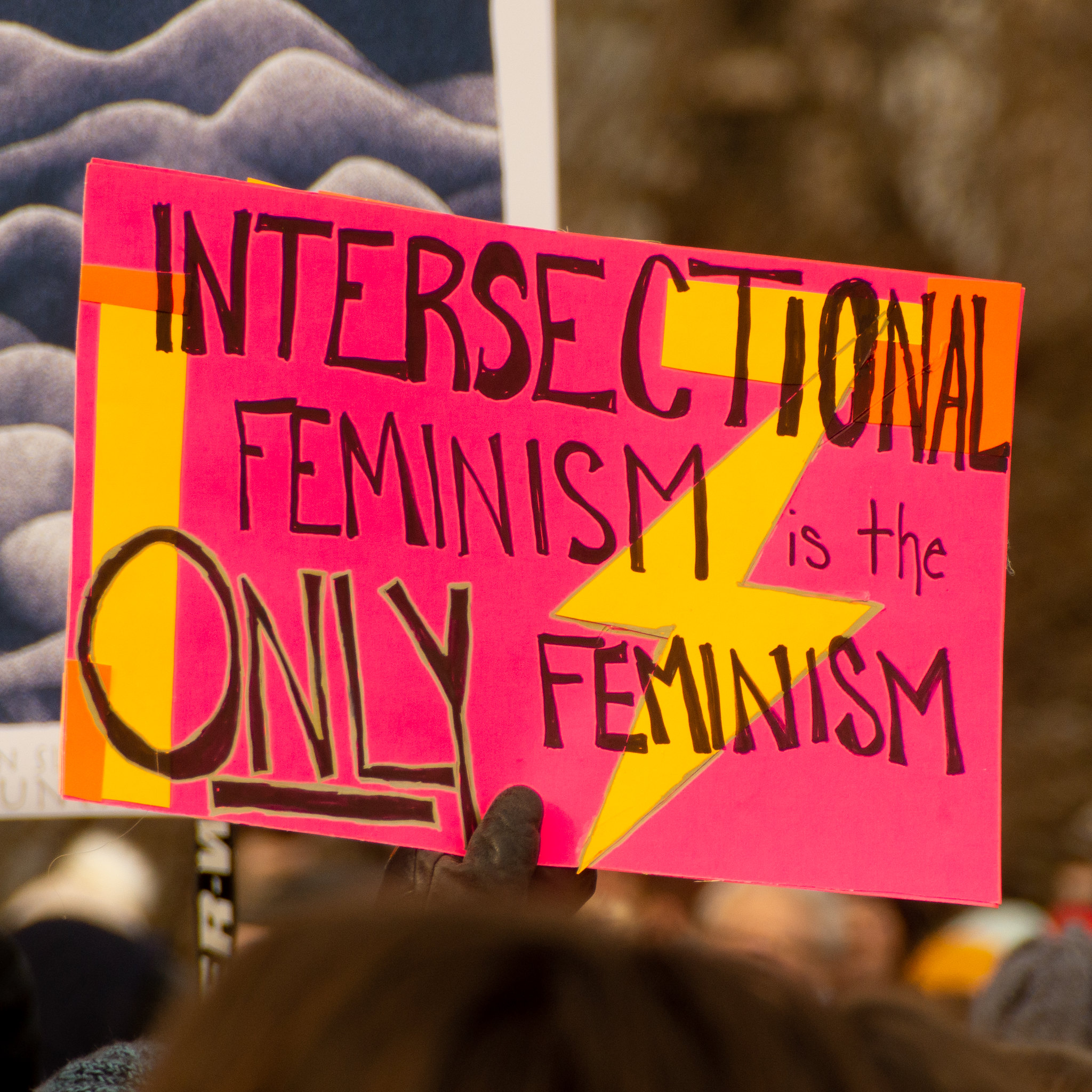 by Erin McCoy
After considering the subject "Feminist Perspectives on the Humanities and Higher Education," the first question that flitted across my mind was: "What do women and the humanities have in common?"
Scrawled across my Snoopy notepad, my answer: "They have to fight to be heard."
Of course, feminist perspectives don't always mean "women," and I'd add that "Higher Education" also often has to sing for its state and donor-funded supper. My vocal range is limited as a woman/feminist; my black and brown colleagues in Higher Education have it harder than me, so my voice must include and make space for theirs. And the Humanities – my official doctoral degree – usually has to raise its voice the loudest in the chorus, creating looping arias about "the importance of the humanities" over the percussive roll of "STEM, STEM, STEM, STEM" across the higher education landscape. Like the road for equality between the sexes, the path of the Humanities in the 21st century has been slow-going. As a woman working in the Humanities, I attribute part of the problem to the exhausting weariness that comes with repeatedly insisting your existence has value.
A few months ago, the University where I teach hired a consultant to assist in "restructuring" academics. As a member of the consultant's working group – and as someone who teaches English classes – I felt dismayed when drafts of "academic organization" immediately combined my Department (English, Theater, and Interdisciplinary Studies) and the Humanities Department (Languages, History, Philosophy) with others as a first measure to cut costs. I called several colleagues – mostly women – to just listen to their thoughts; they were sharply articulate about the need for resources. One likened combining departments in the Humanities as "over-suffocating the garden"; she pointed out that money, faculty hire lines, and the overall Department budgets get a lot tighter if there's too many plants in the pot. If anything, the Humanities need more space to breathe, as well as more water, more sunlight – more support.
And while I'd like that support to mean "people in the Humanities need to be paid more," what I really mean is that the Humanities should be tapped for the wellspring of creative innovation they are. I recently virtually attended the annual Humanities Education and Research Association (HERA) Conference. I have been part of HERA – as a member, a newsletter editor, a non-voting board member, a conference participant – since 2011. So, as it is with Covid-19, I saw familiar HERA faces over Zoom, heard the hallmark throat-clear of a long-time HERA member over an un-muted mic, and watched seasoned and green humanities scholars probe ideas. I presented a paper on a course I'm teaching, Sports and the Humanities. I asked my audience: how do I better root the course in the Classical Humanities? I was rewarded with references to Ancient Greek urn art (as sports propaganda), the real name of Plato, and the "culture of celebrity" alluded to in antiquity texts. But it didn't stop there. My privilege was duly checked, as were questions about including transgender and disabled athletes in the course materials.
That's part of the problem with the Humanities – it's so integrative, it is hard to argue that it deserves a room of its own.
To me, these exhilarating discussions essentially turn over and over William Faulkner's assertion that "the past is never dead. It's not even the past." But how does literature, philosophy, Game of Thrones, Freud, Bridgerton fan-fiction, Tik Tok, etc. tell us about humanity, and it's "present past"? I'd seen a similar exchange, but younger and more diverse, at a conference my University hosted in February – the First Virtual Interdisciplinary Studies Conference.
I'm really proud of that conference, because it was I who supplied the seed of it, and my colleague – a wife and mom and actor – took my arm and we ran with the idea. We were awarded a grant from the South Carolina Humanities Council, which funded our Zoom purchase and speaker fees. We were offered funds from Academic Affairs, but I wanted to prove that we were worth funding outside of the University. It was important that a project rooted in interdisciplinary humanities get money and thus be recognized in newsletters and Faculty Senate notes. People need to be reminded that the Humanities deserves investment. We had lots of help, support, and engagement from a third woman – another dear, female, colleague of mine, whose help with organizing the program was enough. But she went on to create presentations that brought current students and librarians together, and they were talking about race and health disparities with such grace and intelligence; it's truly beautiful to see, our shared humanity mirrored back at each other.
The collaborative spirit – from our fellow women in the Grants and Accounts offices to our fellow faculty and to our delightful keynotes – underscored the real value of the Humanities. There were plenty of men who helped and supported the cause as well, I should add. We had a solid team helping each other out, which begets a more egalitarian product from the start; as Angela Davis noted in Freedom is a Constant Struggle (2016): "It is in collectivities that we find reservoirs of hope and optimism." That's part of the problem with the Humanities – it's so integrative, it is hard to argue that it deserves a room of its own.
The 2021 NFL Super Bowl featured a spoken-word performance by poetry super-star Amanda Gorman. I cannot recall a time where a poem preceded the Super Bowl; Twitter already surged with academics and literature folks giddy over Gorman's reading of her poem "The Hill We Climb" at President Biden's inauguration. The primetime Super Bowl spot put us over the edge. Popular music is full of poetry, sacred geometry found in nature is full of poetry – studying poetry thus helps us understand the world around us. It allows us space to think about different ways to interpret that world and how we might question it, as well as to recognize what came before it.
But it does not exist only to bolster shiny "new" things, like Digital Humanities (by default, everyone working in the Humanities is doing some digital things, because we live in a digital world). I am fascinated by one of my previously mentioned colleague's work with Medical Humanities, and I think I can contribute to it in some way, even if it's just supporting her ideas and championing her courses. But the Humanities don't wholly exist in these new iterations; they have long existed on their own, but in concert with each other.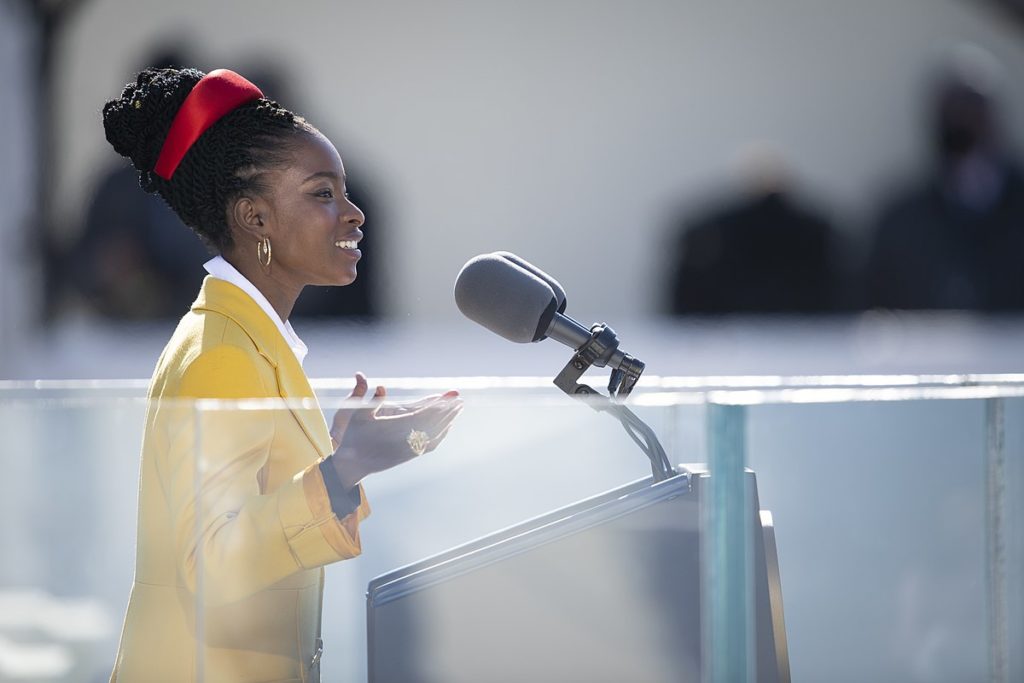 What's hopefully clear, in this prose, is some celebration of the Humanities, often done in defiance of the perception that it is "lesser-than" other disciplines. The root of feminism is believing in equality, and the Humanities is a metaphor for the treatment of women inasmuch that the value of Humanities will never be the same as the value of Medicine, for example. My aforementioned partner in conferencing (and opera-trained vocalist), Ms. Libby Ricardo, read a draft of this essay and immediately followed the metaphor: "WE ARE THE ALTOS! We create the support and foundation while others get to be flashy and thus recognized. Everyone knows a famous Tenor or Soprano. But an Alto? And yet, they create the lushest sound."
That's practical – we don't hear the alto when we're paying attention to the soaring soprano. We don't need the arts and humanities to live (though our quarantine addiction to Netflix tells us otherwise). A friend of mine writes that he's "a doctor, but not the kind that helps people" in his social media bio – it's funny, but the self-depreciation also comes with defeat. When a very grumpy man derided the First Lady Jill Biden for using her professional title, Dr. Biden, because it "feels fraudulent," academia roared back. The grumpy man's article was also derisive, dismissive (he called Dr. Biden "kiddo") and sexist. It goes without saying (but bares repeating) that no one would've written this crap about a man.
Another glass ceiling breaks, and the chorus sings on – in this anecdotal essay, the song was about women in the Humanities, and my limited, privileged view of feminism in the Humanities. I am writing this on International Women's Day, which I'm happy to celebrate but feel put out that women only get a day; a week would be nice. But that's how I approach some of the issues I've seen in higher education, in regard to Humanities – sometimes the gesture is made, but it feels half-baked. Yay, a day. Yay, an obligatory one-line "congratulations" email. But the Humanities echoes a strong lesson: If you're always looking outside yourself (your state, your school, etc.) for support (funding, enthusiasm), you'll never be complete, or feel "good enough." But I think our voices are good enough. I think the Humanities has a rightful place in the Higher Education pantheon – and I plan to keep singing. Loud.
About the Author
Erin R. McCoy is an Associate Professor of English and Interdisciplinary Studies at the University of South Carolina Beaufort. Her forthcoming book about the cultural historiography of the Viet Nam War is under contract with McFarland Press.